STORY UPDATED: check for updates below.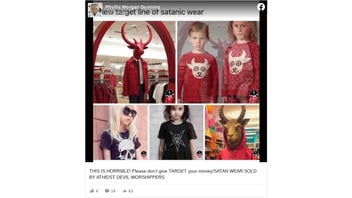 Is Target selling clothing with satanic imagery? No, that's not true: A search for clothes depicting satanism on Target's website did not result in the images seen in the Facebook post, or any relevant images that could back up this claim. A software developer from Pennsylvania confirmed to Lead Stories that he created the images seen in the Facebook post using artificial intelligence.
Separately, the designer who first sparked the claims that Target was selling satanic merchandise released a statement saying Target has not sold his goods that contain occult iconography.
The claim appeared on Facebook (archived here) on May 30, 2023. The caption on the post read:
THIS IS HORRIBLE! Please don't give TARGET your money!SATAN WEAR SOLD BY ATHEIST DEVIL WORSHIPPERS
This is what the post looked like on Facebook at the time of writing:
(Source: Facebook screenshot taken on Tue Jun 6 14:42:09 2023 UTC)
A search for the phrase "target selling satanic merchandise" using Google News' index of thousands of credible news sites did not reveal any factual reports that this was real stock being sold in stores or online.
According to The Associated Press, Dan Reese, a software developer from Hellertown, Pennsylvania, created the images seen in the Facebook post with artificial intelligence using the website Midjourney. AP quoted Reese saying, "I am a Satanist myself so I thought it would be fun to use AI to explore what Satanic themed kids fashion might actually look like."
Reese posted the pictures on May 26, 2023, on a Facebook group page named AI Art Universe.
Lead Stories reached out to Reese on June 6, 2023, in Facebook Messenger. When asked if he was the creator of the images shown in the Facebook post, he wrote back:
Yes I made those images with AI
A search on Target's website for "satan" did not result in any of the clothing seen in the Facebook post. Here is a screenshot of Target's website: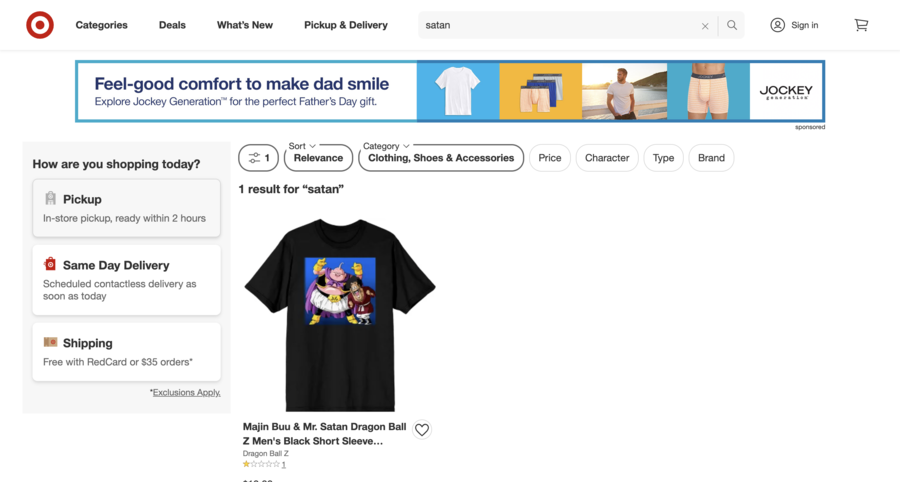 (Source: Target screenshot taken on Tue Jun 6 15:07:07 2023 UTC)
A reverse image search of the images seen in the Facebook post did not yield any results from Target's official website.
Claims of Target selling goods with satanic imagery first appeared when Target stores included clothing made by Abprallen, a small business that sells some satanic-themed LGBTQ+ merchandise. Abprallen wrote in a statement on Instagram that its Target collection was "the only one to be removed entirely from online and in store," as of May 26, 2023. It posted photos of the three items that had been in the collection, none of which had satanic imagery.
Lead Stories has contacted Target and will update this article if we receive a relevant response.
Other Lead Stories fact checks on Target can be found here, here and here.
2023-06-06T20:12:50Z

2023-06-06T20:12:50Z

Adds comment from the creator of the images who confirmed he made them using AI.