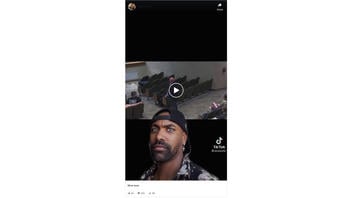 Does a doctor share evidence of vaccine harm to an Ohio school board? No, that's not true: A man who appeared at a school board meeting in Ohio repeated multiple COVID-19 vaccine conspiracy theories that Lead Stories has previously debunked as false with documented evidence from scientific studies. Social media users picked up on the man introducing himself as a "Ph.D., Oxford" to imply he has a connection with the prestigious University of Oxford in England when, in fact, he was identifying himself as being from Oxford, Ohio, after stating he held a Ph.D.
The claims appeared as a video (archived here) where it was published on Facebook on August 21, 2021. It opened:
What did he say about the vaccine?!
This is what the post looked like on Facebook at the time of writing:
(Source: Facebook screenshot taken on Mon Aug 23 21:11:30 2021 UTC)
The man spoke on August 16, 2021, at the Talawanda School District Board of Education meeting, according to a video posted on YouTube.
He identified himself as, "Dr. Sean Brooks, Phd, Oxford" which is how many speakers identified themselves, name and then town. Talawanda School District is in Oxford, Ohio, and it appears he was identifying where he was from, not that he attended the University of Oxford in the UK or was a doctor there. Multiple people in the YouTube video identify themselves as from Oxford as well, as they spoke to the school board. Social media users incorrectly identified him as an doctor with a Ph.D. from Oxford, but that is a misinterpretation of him identifying himself.
He claimed he has "48 publications including 23 books." A search on Amazon.com turns up a list of books with the author "Sean M. Brooks, Ph.D." with his latest book titled, "The Unmasking of American Schools: The Sanctioned Abuse of America's Teachers and Students," and a previous book, " Purposeful Deception: The Inside Plan to Communize and Destroy American K-12 Education."
Miami University in Oxford, Ohio had a link for Dr. Sean Brooks but that page no longer exists. A Dr. Sean Brooks appeared on the Quite Frankly podcast in 2020 and a video posted to Bitchute.com titled, "THE WAR BEHIND SUPER TUESDAY" FT. DR. SEAN BROOKS PH.D 3/4/20." He appears to be the same man from the video at the school board meeting. At 2:20 in the video on Bitchute the host says, "Dr. Sean Brooks, Ph.D. has spent his career in education." He is not identified as a medical doctor. He is further identified as a graduate of Miami University of Ohio, which is in Oxford, Ohio, and as having a Ph.D. from Walden University, which is an online school.
Here is a breakdown of the false claims regarding COVID-19 vaccines that he makes in the video:
Claim: "Dr. Robert Malone, who created the messenger RNA (mRNA) vaccine has said no one should ever take these jabs ...
Malone has become an outspoken critic of the COVID-19 vaccines. His credentials are in question as are the validity of his vaccine claims. Malone's supporters claim (archived here) that he was intellectually "raped" at the Salk Institute and not given the proper credit for his invention of the mRNA vaccine technology. But the Virginia-based M.D./pharmaceutical expert's claim that he invented mRNA vaccine technology is not recognized by independent authors writing about development of the ground-breaking method of immunization. Lead Stories has debunked claims based on Malone's claims here, here and here.
Claim: "The people who have taken it [the vaccine] are going to die in the next six months to 3 to 5 years."
There is NO evidence that the first wave of people who got the vaccine early in 2021 died en masse six months after getting the shots. According to the Centers for Disease Control, 201,425,785 people had received at least one dose of the COVID-19 vaccine in the United States as of August 23, 2021 and 170,821,621 were fully vaccinated. If those who are "going to die in the next six months to three to five years," were going to start dying there would be huge numbers of people who died already. There have not been. Meanwhile, there have been 623,244 people who have died in the United States from COVID-19 as of August 18, 2021 according to the CDC.
Claim: By taking the COVID-19 vaccine, "you've dramatically decreased your own immune system by 35%. The first jab did it by at least 15, the second did it by 35."
Lead Stories previously debunked the claim that the COVID-19 vaccine wipes out the body's natural antibodies here. The COVID-19 vaccine does NOT decrease your own immune system.
Dr. Otto Yang, a UCLA researcher whose specialty is infectious disease, explained over the phone to Lead Stories on May 26, 2021, that the COVID-19 vaccine does not destroy the body's pre-existing antibodies:
There is no issue with overriding or changing or looking different. From the standpoint of the immune system, it is exactly the same thing. Our immune system is evolved to deal with numerous infections in our lifetime. If every time you got a new infection you wiped out everything you had before, your immune system wouldn't work. And we know that isn't the case. It's not like you get the flu and then you're susceptible to getting measles. There is no reason that you can't make antibodies against multiple things over time. That makes no sense."
Claim: "Eighty percent of the women who have been jabbed have lost their children in the first trimester."
This is not true. The "pregnancy loss among participants with a completed pregnancy" in the V-safe Pregnancy Registry was 104 spontaneous abortions at less than 20 weeks out of 827 completed pregnancies, which would be a 12.6% miscarriage rate. The 82% rate was falsely claimed and debunked by Lead Stories here.
The CDC has a page on its website that states there is no evidence the COVID-19 vaccine causes any problems with pregnancy:
Is it safe for me to get a COVID-19 vaccine if I would like to have a baby one day?

Yes. If you are trying to become pregnant now or want to get pregnant in the future, you may get a COVID-19 vaccine when one is available to you.
There is currently no evidence that COVID-19 vaccination causes any problems with pregnancy, including the development of the placenta. In addition, there is no evidence that female or male fertility problems are a side effect of any vaccine, including COVID-19 vaccines."
Claim: If you've had a COVID-19 vaccine, "You can no longer breastfeed, donate blood, donate organs, donate blood plasma nor bone marrow. If you don't believe me try to donate blood and blood plasma and find out what happens. You will be denied."
This claim is not true as Lead Stories reported here:
The American Red Cross is accepting donated plasma from people who have had the vaccine and otherwise qualify to donate. Lead Stories previously debunked the claim that you cannot donate plasma if you've had the vaccine here.
Claim: "The jabs create spike proteins. They're in the jabs themselves."
Lead Stories previously debunked this claim in a story here.
The CDC says the mRNA technology used in COVID-19 vaccines is not gene therapy, since it is not designed to alter or revise the genome of patients. The vaccines use genetic material, "messenger RNA," to induce the body to make the spike proteins found on SARS-CoV-2, training the immune system to recognize the spikes on SARS-CoV-2 and attack it, but the delivery mechanism does not penetrate the nucleus of cells, where a person's genome is found.