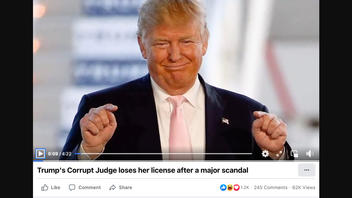 Did U.S. District Judge Aileen Cannon lose her license for being corrupt, as the title of a video claims? No, that's not true: The content of the video doesn't support the title, and no articles in major news publications reported on this.
The claim appeared in a Facebook post on September 30, 2022, with the title "Trump's Corrupt Judge loses her license after a major scandal." The narrator starts out:
Experts criticize Judge Cannon's most recent Trump supporting ruling as hilarious and corrupt, shameless and clear.
This is what the post looked like on Facebook at the time of writing: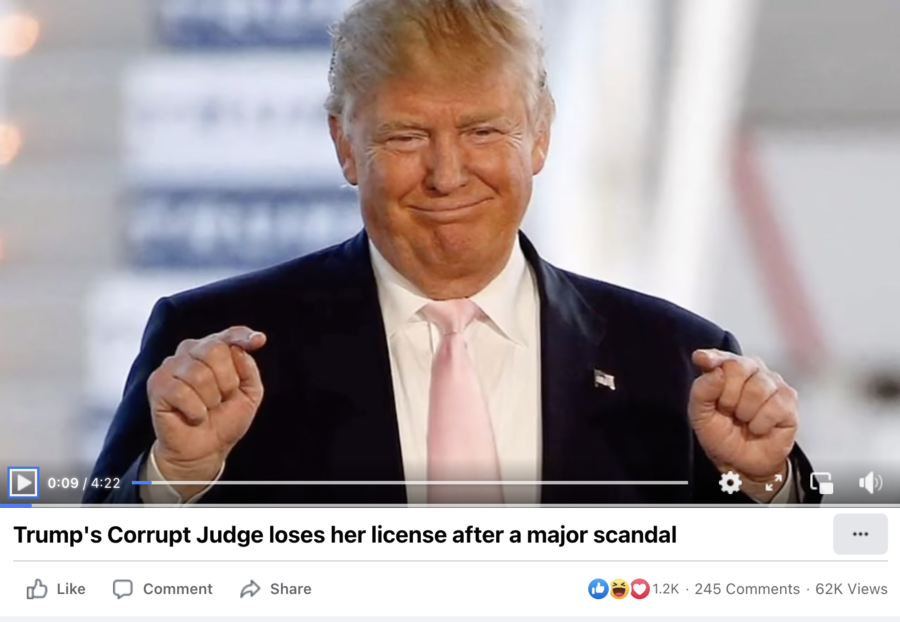 (Source: Facebook screenshot taken on Tue Oct 4 14:34:09 2022 UTC)
The narrator says experts disagree with Cannon's ruling for Trump in the Mar-a-Lago document struggle. Cannon did rule in favor of Trump in some elements of the case, according to Politico.
There is no mention of Cannon, or any, judge losing their license in this video or in mainstream media, such as Politico or The Washington Post.
A Google search of the opening line of this video found an almost identical article from RawStory.com on September 29, 2022, titled, "Experts slam Judge Cannon's latest pro-Trump ruling: 'Hilarious, corrupt, shameless, and obvious.'" Lead Stories has written before about posts that are freebooted, a type of content piracy.
The video uses different synonyms for certain words, but copied the same sources and subject matter as the RawStory article. This is the result of a process called "article spinning," which Lead Stories has reported on before.
Lead Stories has reported on political clickbait headlines seen on social media before. Other examples of this can be seen here, here and here.