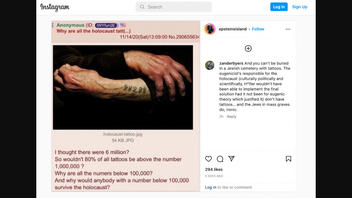 Does a low serial number of the Nazi concentration camp tattoo disprove the scale of the Holocaust? No, that's not true: Those serial numbers are irrelevant to estimating the death toll among the Jewish population because most of the victims were killed without getting a tattoo.
The claim appeared on Instagram on November 30, 2022. The entry did not have any caption. It consisted of a screenshot of another post that appeared on an anonymous Internet imageboard on November 14, 2022. That image said:
Why are all the holocaust tatt(...)
I thought there were 6 million?
So, wouldn't 80% of all tattoos be above the number 1,000,000 ?
Why are all the numers below 100,000?
And why would anybody with a number below 100,000 survive the holocaust?
Here is what it looked like at the time of writing: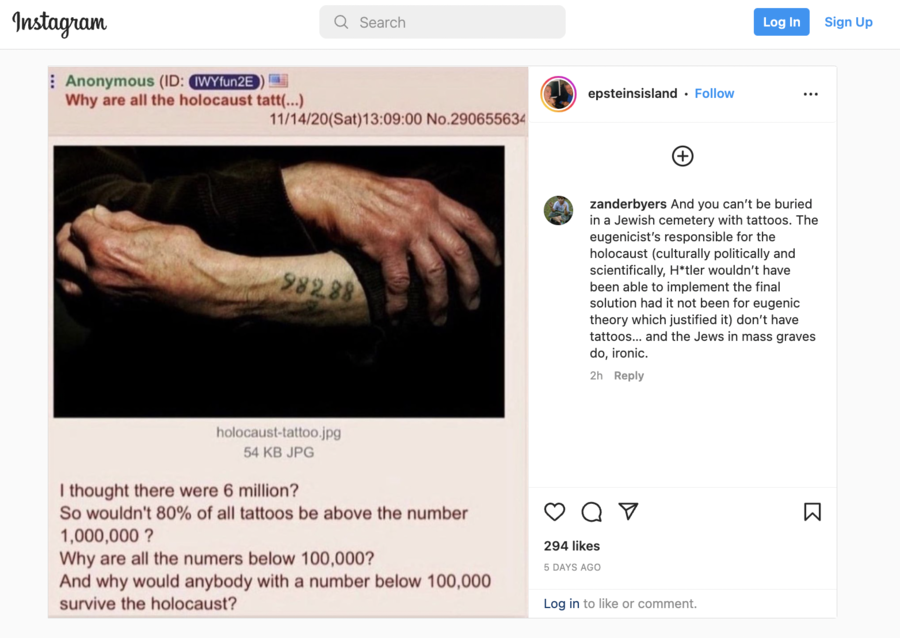 (Source: Instagram screenshot taken on Mon Dec 5 16:30:59 2022 UTC)
The post dismisses the fact that the survivors whose tattoos could be seen and documented after World War II are a tiny fraction of all prisoners of Nazi camps where people were murdered in gas chambers, shot to death, or died due to medical experiments, starvation, cold or overall deterioration of health under harsh conditions and an absence of the most basic necessities and health care.
Nazi Germany had many concentration camps, which were different from forced labor camps, but sometimes overlapped.
According to the United States Holocaust Memorial Museum, not every single prisoner would get a five-digit tattoo:
During the Holocaust, concentration camp prisoners received tattoos only at one location, the Auschwitz concentration camp complex. The Auschwitz camp complex consisted of Auschwitz I (Main Camp), Auschwitz II (Auschwitz-Birkenau), and Auschwitz III (Monowitz and the subcamps). ...

Tattooing was generally performed during registration when each prisoner was assigned a camp serial number. Since prisoners sent directly to the gas chambers were never issued numbers, they were never tattooed.
The picture reused in the claim can be found in a stock image library. It is of a then 93-year-old British-born man named Leon Greenman showing his tattoo on December 9, 2004, at the Jewish Museum in London, four years before his death. Greenman lived in the Netherlands when the Nazis occupied the country. In October 1942, he was taken to Westerbork concentration camp along with his wife and son and later moved to Auschwitz, where he was separated from his family. The website of the Jewish Museum in London says:
Out of the 750 people on their train only 50 were selected for slave labour. Leon was one of them.
Those who were not selected were sent to death upon their arrival.
The first prisoners to be tattooed were Soviet prisoners of war who were transferred to Auschwitz in October 1941. Jewish prisoners started to undergo the same procedure only in the spring of 1942, but not everyone was transferred to a concentration camp. Just between June and November 1941 such units as the Einsatzgruppen, whose members were prosecuted during one of the 12 subsequent Nuremberg trials, killed 600,000 Jews in the occupied territories.
Other Lead Stories fact checks about the Holocaust can be found here, here and here.