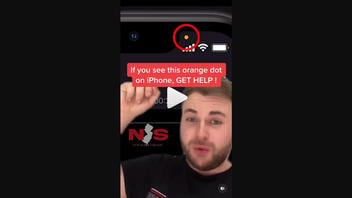 Does the orange dot on the iPhone mean someone is listening to you or spying on you? No, that's missing context: A cyber security expert told Lead Stories the orange circle is a warning from Apple that the microphone is being used by an app on the phone, but that does not mean that anyone is listening to you or spying on you.
The claim appeared in a video published on Instagram on November 1, 2022. It opened:
If you see this orange dot on your iPhone you need to get help seriously and fast. If you see an orange dot like this on top of your iPhone this means someone is listening to you.
This is what the post looked like at the time of writing: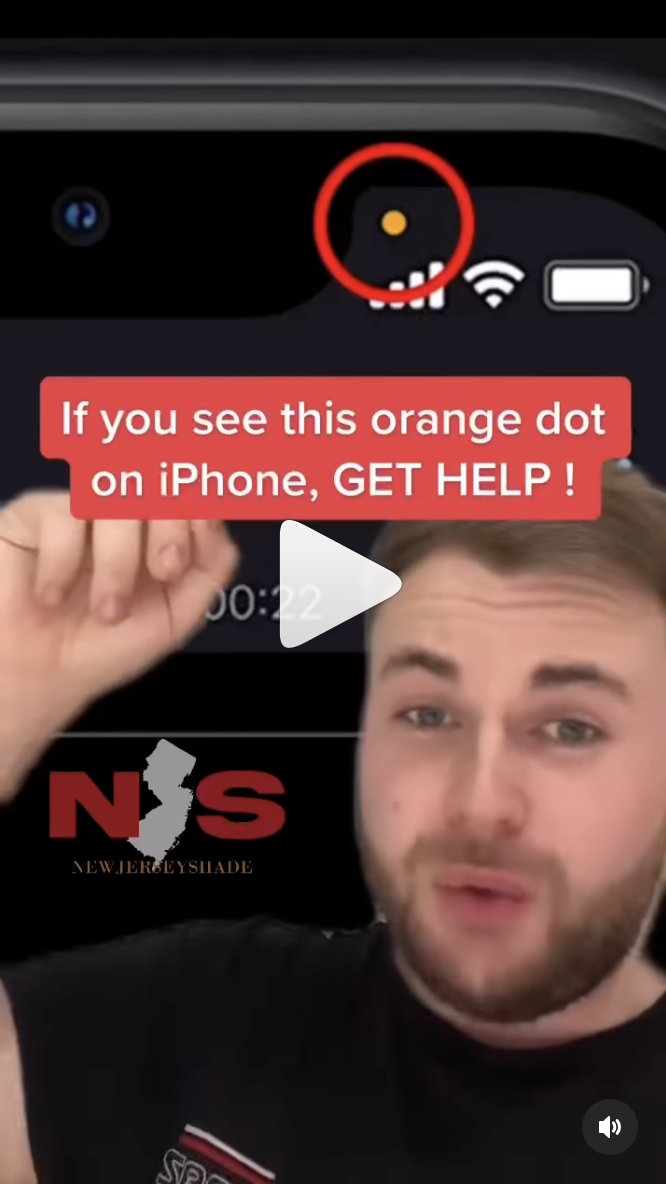 (Image source: Instagram screenshot taken on Wed Dec 28 19:54:04 2022 UTC)
The person in the video claimed:
It's been recently all over the news and in fact the orange dot is a warning sign from Apple that someone is using your microphone without your permission. If you have no apps open and this is still there then someone is spying on your phone and listening to your conversations. So If you see this orange dot turn your phone off immediately and go and get help. And make sure you follow me to stay safe.
"The orange dot indicates an app is using the microphone on Apple iPhones using iOS 14 and above," Jake Moore, global cybersecurity advisor and spokesperson at ESET, a software company that focuses on cybersecurity, told Lead Stories via email on December 28, 2022. "This feature cannot be disabled which helps users know immediately if their conversations are being monitored." He explained that the orange dot is not an indicator of being spied upon:
Many people in the past have felt that their devices were listening to them without granting permission but the orange dot will only appear if the user has granted specific apps access to the microphone to be used and only when the app is open.
The Apple website specifically addressed the orange dot with a section on the website titled, "About the orange and green indicators in your iPhone status bar":
An orange indicator means the microphone is being used by an app on your iPhone. This indicator appears as an orange square if the Differentiate Without Color setting is on. To enable Differentiate Without Color, go to Settings > Accessibility > Display & Text Size.
The orange dot was added as an upgraded security feature in 2020 in iOS 14 as multiple news outlets like Forbes and Business Insider reported. It was created to help users protect their privacy and alert them if an app was using the device's microphone. It will appear if an app is using the microphone, such as when filming a video for Instagram or using Zoom for a video meeting. It is intended as a warning for users to keep track of which apps have access to and are using the microphone on the device but it does not automatically mean that someone is listening or spying on the device or user.