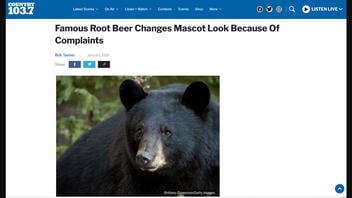 Did the A&W chain selling American food and root beer admit that its mascot, Rooty the Great Root Beer Bear, was "polarizing" for his pantlessness? Did the company decide to portray him wearing jeans from now on? No, that's not true: A&W said it was a joke.
The claim appeared in an article (archived here) published by a radio station broadcasting in Charlotte, North Carolina, on January 25, 2023. The title said:
Famous Root Beer Changes Mascot Look Because Of Complaints
Here is what the article looked like at the time of writing: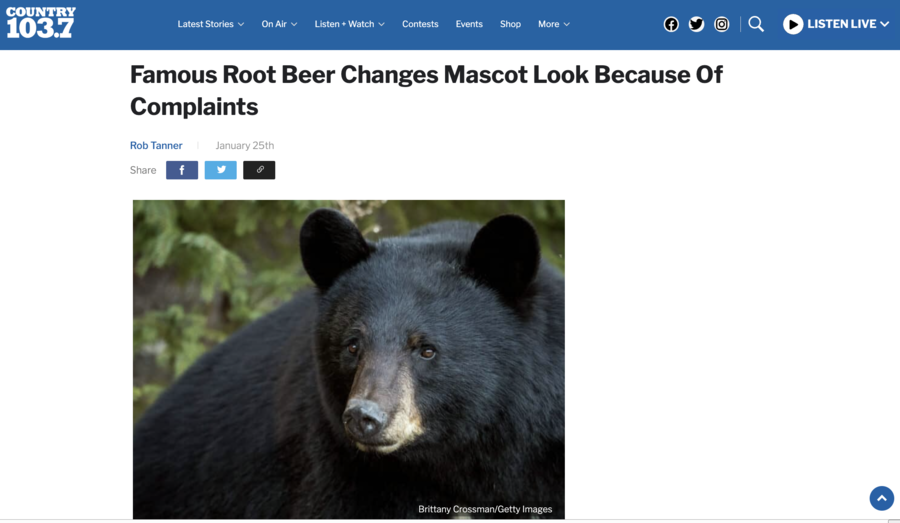 (Source: Country1037fm screenshot taken on Wed Jan 25 19:24:40 2023 UTC)
The article cited a Fox Business tweet published early in the morning on January 25, 2023: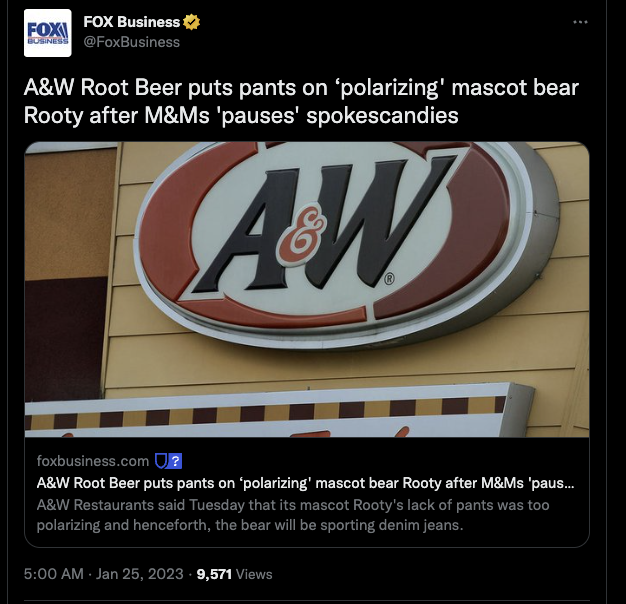 (Source: Twitter screenshot taken on Wed Jan 25 19:37:06 2023 UTC)
Fox Business, in turn, cited a tweet from the A&W corporate account posted a day before: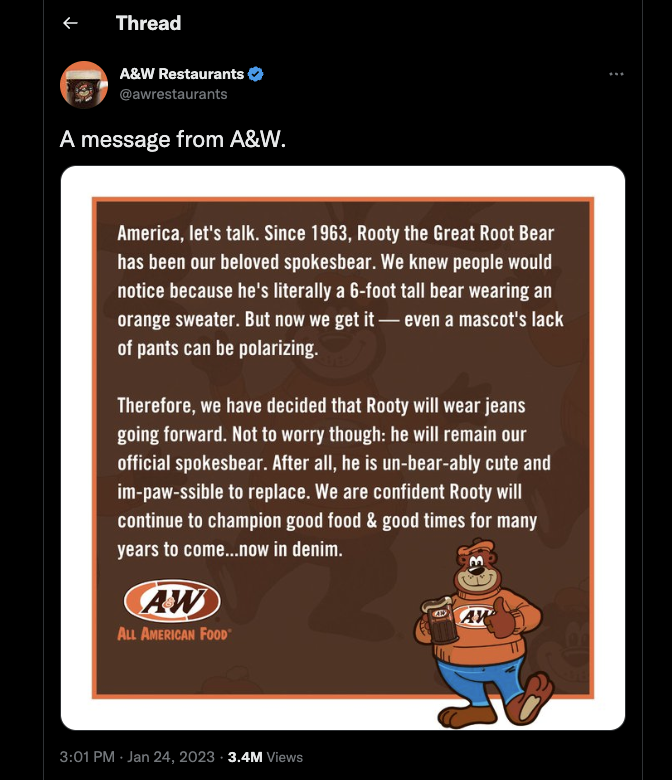 (Source: Twitter screenshot taken on Wed Jan 25 17:40:26 2023 UTC)
However, after the claim was picked up by social media users, Fox News and other media outlets, the company said the initial tweet was "a joke":

(Source: Twitter screenshot taken on Wed Jan 25 19:42:46 2023 UTC)
As of this writing, the initial A&W tweet was not marked as satire or humor.
Lead Stories reached out to the company. When we hear back, this story will be updated as appropriate.
Established in 1919, A&W started offering franchises in 1925 and turned into a popular drive-in restaurant chain by midcentury. Best known for its hamburgers and root beet, it has about 900 restaurants in the U.S. and Asia.
Rooty The Great Root Bear has been a long-time company's mascot. It was returned to service in 2012 after a decade of retirement to attract younger American audiences by promoting "hip nostalgia" on social media, as reported by the New York Times in 2014.
As of January 25, 2023, Rooty was present on the company's website, but not always in full-height images. More often, it was either the bear's portrait, pictures of the mascot driving a car, or other images showing its body above the waist.
A Marketing Dive article noted that the A&W tweet echoed an announcement from M&M's that discussed previously introduced chocolate characters aimed at promoting diversity and inclusion: "America, let's talk. In the last year, we've made some changes to our beloved spokescandies. We were not sure if anyone would even notice. And we definitely did not think it would break the internet. But now we get it - even a candy's choice can be polarizing."
Fox Business later updated its article to include the A&W comments that their initial tweet was a joke.