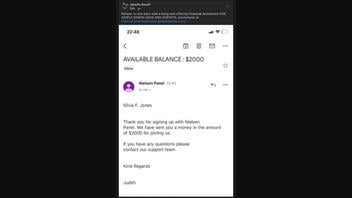 Is the television ratings and marketing company Nielsen offering $2,000 in financial assistance to consumers who sign up for downloads and survey participation? No, that's not true: The claim uses a domain address different from Nielsen's, and the link in the post that promises financial help does not lead to an official Nielsen website.
The claim appeared on Facebook on January 9, 2023, with the text "Nielsen is now back with a bang and offering Financial Assistance FOR SIMPLE DOWNLOADS AND SURVEYS." It is intended to look like a screenshot of an email. It opened:
AVAILABLE BALANCE : $2000
Here is how the post appeared on Facebook on the day of writing: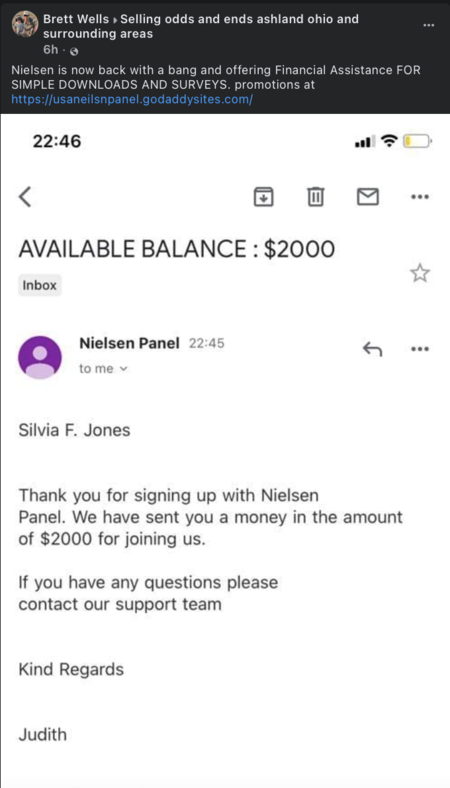 (Source: Facebook screenshot taken Jan 9 at 19:49:26 2023 UTC)
The link in the claim contains "godaddysites," a domain given to anyone who creates a website on GoDaddy.com. GoDaddy has actively worked to shut down those accounts that are scams.
Lead Stories also found that clicking the post's link leads to an illegitimate landing page and a "Create Account" box that, when clicked, open a fake rewards page.
Here's how those pages appeared on the day of writing: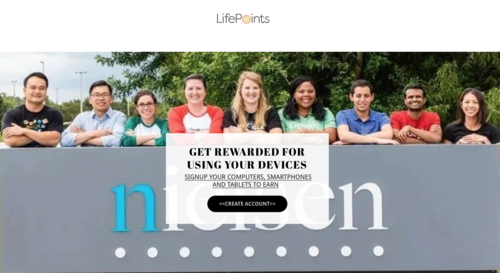 (Source: Screenshot of nielsenpanelusa1.godaddysites.com taken on Jan 9 at 19:20:59 2023 UTC)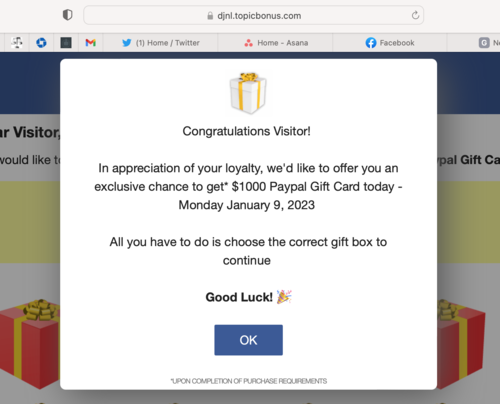 (Source: Screenshot of djnl.topicbonus.com taken Jan 9 at 18:21:24 2023 UTC)
The real link to Nielsen's website and information about its consumer participation panels are here and here.
At the time of writing, Lead Stories could not identify any promotions being offered to would-be Nielsen household participants, including an offer for $2,000 in financial assistance.
Lead Stories reached out to a Nielsen representative and will update this story with any response.