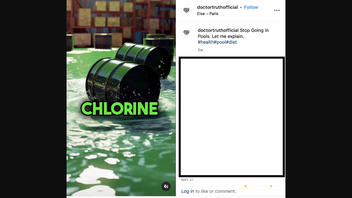 Does the use of chlorine in swimming pools calcify the pineal gland or contribute to calcification? No, that's not true: Lead Stories found no credible peer-reviewed studies supporting the claim, and a doctor specializing in neurology confirmed to Lead Stories that such causation is not known to the medical community.
The story appeared in a post on Instagram on May 21, 2023. The caption said:
The male voice-over in the attached video continued:
... the worst thing is that chlorine pools can calcify the pineal gland, which is the part of our body that helps us be responsible of making critical thinking skills.
This is what it looked like on Instagram at the time of writing: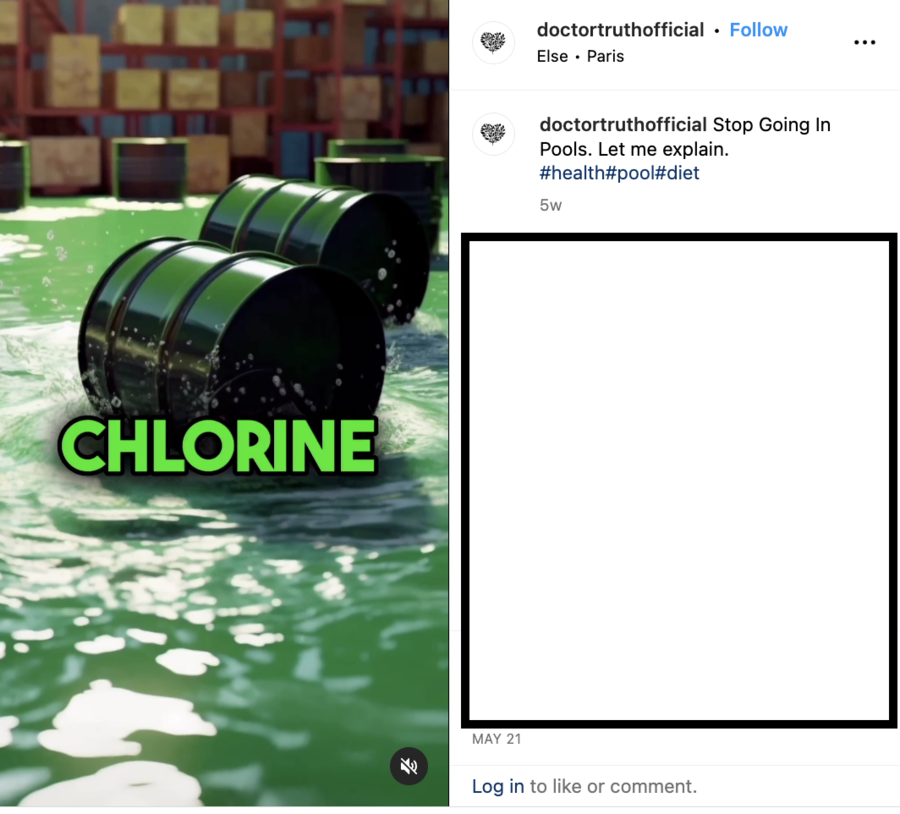 (Source: Instagram screenshot taken on Tue Jun 27 20:09:20 2023 UTC)
The video contained a gallery of generic still images of pools, people and objects and did not cite any studies supporting the claim. The clip ended with an advertisement for a book that claimed to heal "all diseases," promoting questionable herb-based treatments of "Dr. Sebi," a person without formal medical training who died in 2016 and before that had been barred from practicing medicine by state authorities. Lead Stories debunked multiple claims citing his name posthumously.
In some cases, accounts spreading those false or unsupported statements pursued a self-serving commercial goal to sell or advertise unproven "natural remedies" through social media platforms, including the user who posted the claim about swimming pools.
The pineal gland is responsible for the production of melatonin, also known as a "sleep hormone." The Centers for Disease Control and Prevention (CDC) model below shows the gland's location: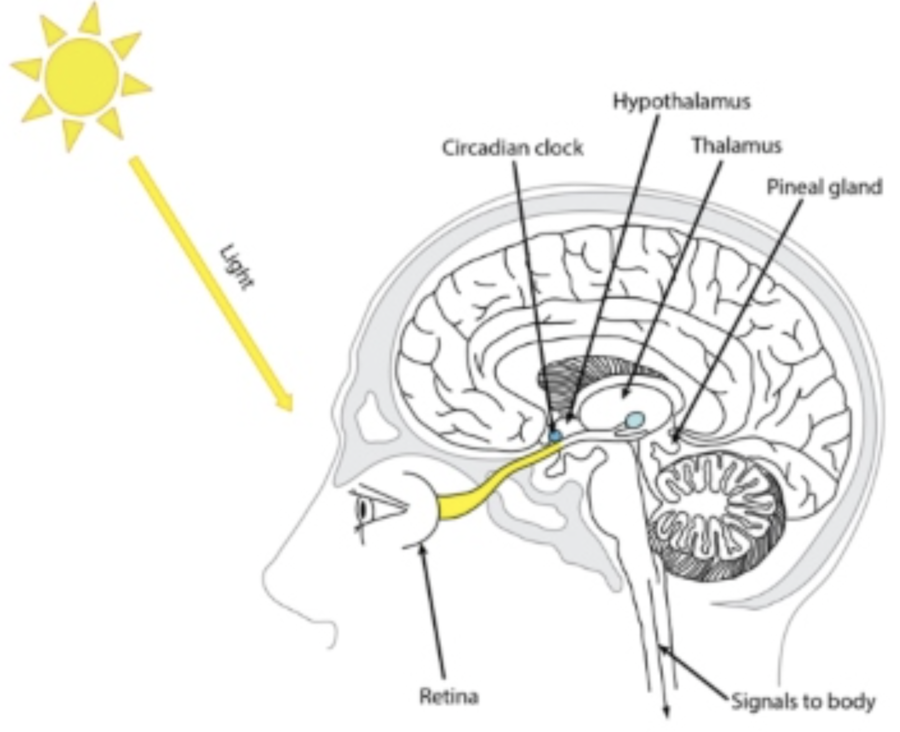 \
(Source: CDC screenshot taken on Tue Jun 27 20:43:07 2023 UTC)
Calcification is a process of calcium being deposited that may affect the gland's functions, thus interfering with a person's sleep and metabolism. It can be seen on MRI or CT scans. Scientists tend to agree that calcification occurs more often in aging people and animals, but that is not always the case. Moreover, it appears there is still no solid consensus on its exact causes or on the probability and methods of its reversal.
Chlorine found in swimming pools is used as a disinfectant. According to the CDC, it is important to add it in recommended proportions to maximize the protective effects and avoid such issues as eye or skin irritation, but pineal calcification is not listed among the known side effects of this kind of water treatment.
Lead Stories searched for and could find no peer-reviewed scientific research supporting the idea that chlorine pools can calcify or contribute to the calcification of the pineal gland.
Lead Stories explored several avenues, contacting expert sources with different subject-matter expertise in the medical field.
A June 27, 2023, email from a representative of the Endocrine Society said:
I do not see any research on the calcification of the pineal gland in our journals.
Lead Stories reached out to Dr. Christopher C. Giza, a professor of pediatric neurology and neurosurgery at the David Geffen School of Medicine and Mattel Children's Hospital and director of the UCLA Steve Tisch BrainSPORT program. He told us via email on June 27, 2023:
I've never heard of such a thing (swimming pool chlorine causing pineal calcification.)
He continued:
My understanding is the cause of pineal gland calcification isn't precisely known. It is generally treated as an incidental finding.
The pineal gland has been the subject of several false claims in recent years. A significant portion of previously debunked variations circulating on the web at least since 2012 blamed fluoride for the gland's calcification. Additionally, Lead Stories found no support for the claim that hydroxychloroquine decalcifies the pineal gland.