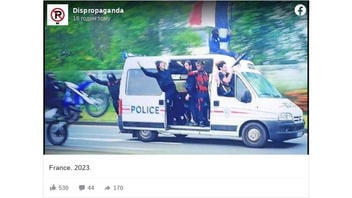 Did a picture on social media capturing what looked like a group of armed people riding a police van portray France in early July 2023? No, that's not true: It was a screenshot from a fictional movie released in 2022.
The claim appeared in a post published on Facebook on July 2, 2023. The caption said:
France. 2023.
This is what the post looked like on Facebook at the time of writing: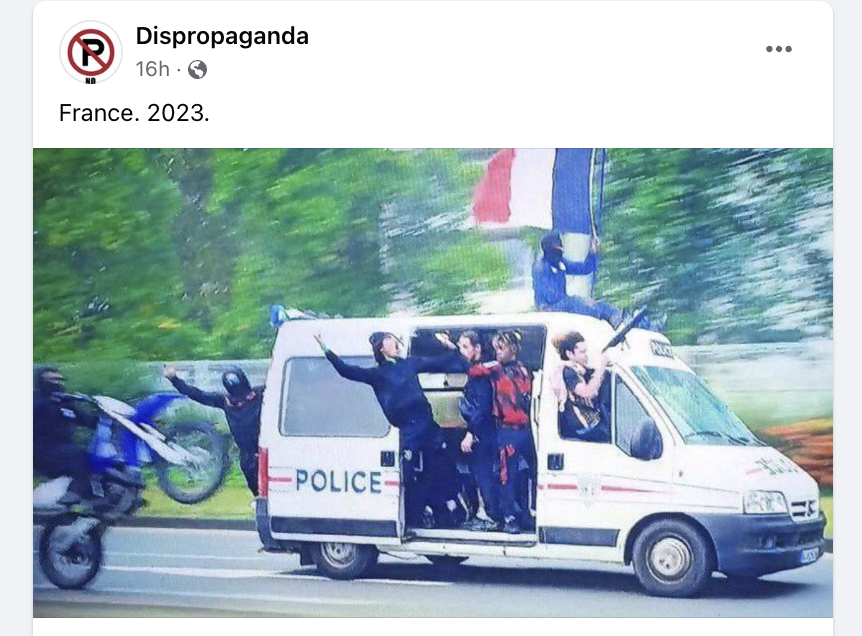 (Source: Facebook screenshot taken on Mon Jul 3 13:42:04 2023 UTC)
The image went viral on social media after mass protests erupted in France over the death of a teenager of Algerian descent who was killed by a police officer during a traffic stop. For example, it was posted on Twitter, accompanied by anti-immigrant rhetoric: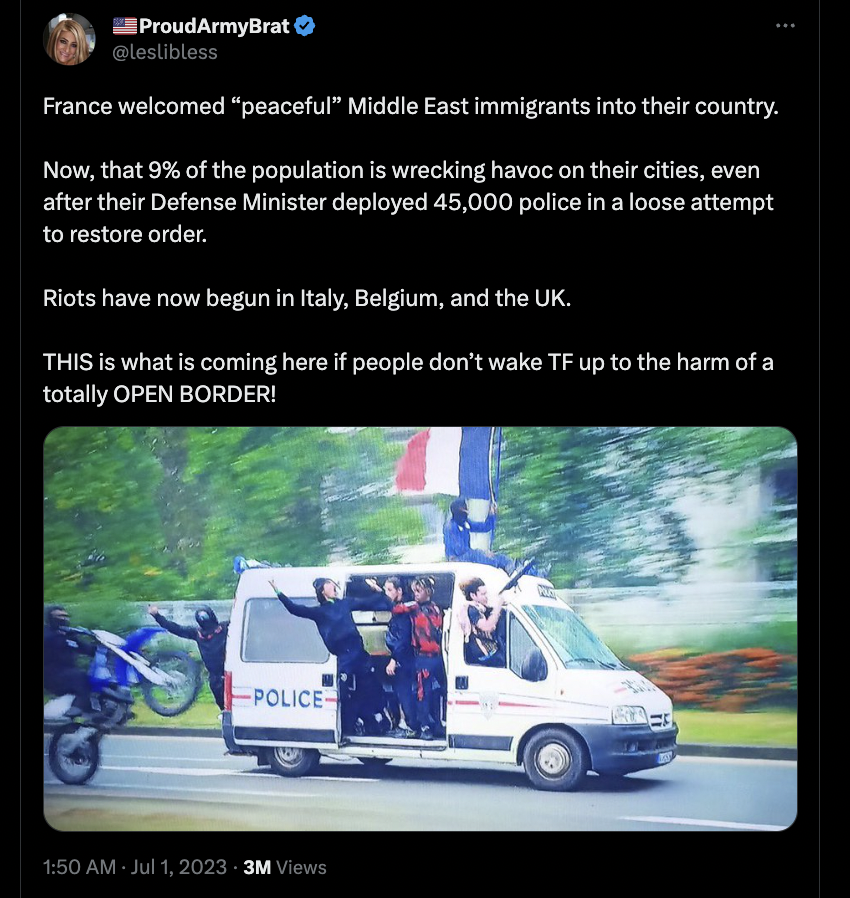 (Source: Twitter screenshot taken on Mon Jul 3 14:50:16 2023 UTC)
However, the picture did not show France in 2023. It was a screenshot from a movie titled "Athena." A video with that particular scene was posted on YouTube on September 25, 2022, months before the protests: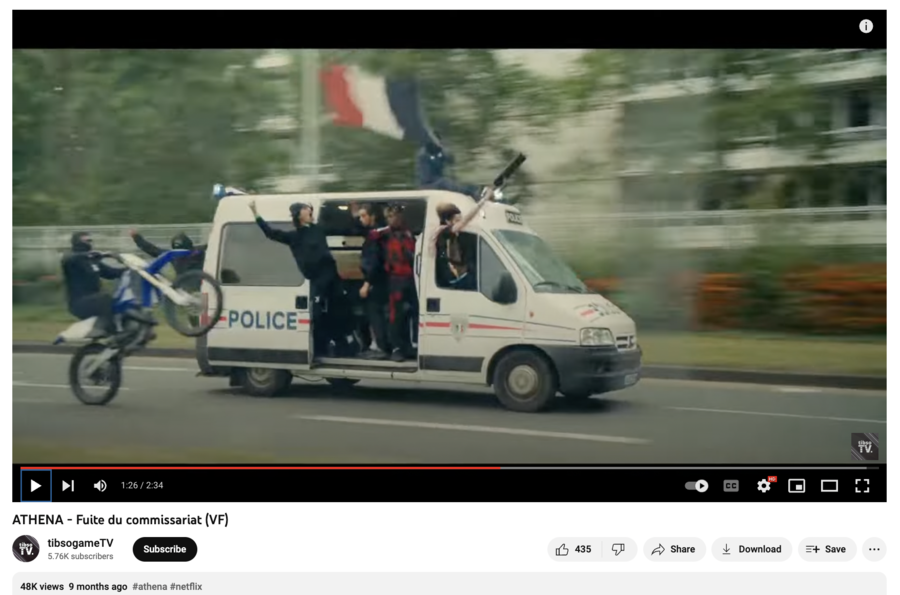 (Source: YouTube screenshot taken on Mon Jul 3 14:06:04 2023 UTC)
The film's storyline includes the unrest unfolding in response to the death of a teenager from a French-Algerian family as a result of police beating. Yet, "Athena" is not a re-enactment of a specific real-life event.
It was not the first time when social media mentioned "Athena" in connection to protests. In November 2022, approximately two months after the film's release, the Austrian newspaper Der Standart published a story saying that TikTok users cited the movie during that year's Halloween protests in the Austrian city of Linz. When the image in question resurfaced on Facebook in July 2023, some users described it as having become a meme.