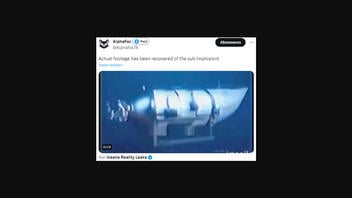 Does a video really show "recovered" footage of the OceanGate Titan submersible imploding? No, that's not true: This is a fake animated video clip, as confirmed by the Twitter account in which this claim is found. Also, this video derives from a Twitter account with a sham blue "verified" checkmark.
The claim appeared in a post (archived here) on Twitter, published on July 4, 2023. The text above the 12-second video in the tweet says:
Actual footage has been recovered of the sub implosion!
This is what the post looked like on Twitter at the time of writing: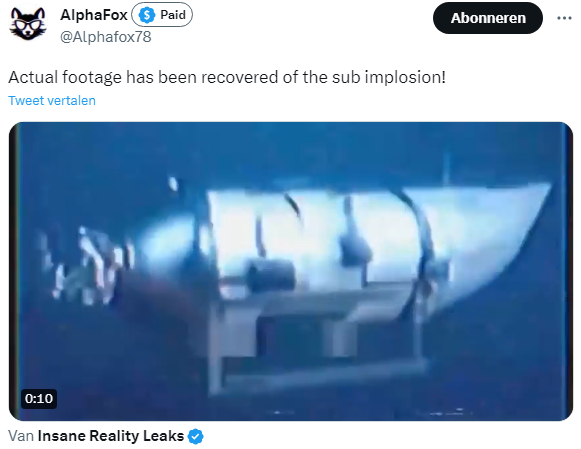 (Source: Twitter Screenshot taken on Wed July 5 15:39:32 2023 UTC)
This video does not depict actual footage of the implosion of the OceanGate Titan submersible. On July 4, 2023, the same day this video was posted to the @Alphafox78 Twitter account, AlphaFox made a follow-up tweet within the thread the claim was found in shortly after publishing, stating that this is a fake video:
It's pitch black and there was no camera pointed at the sub like this, it's obviously fake. Satire people, come on.
The video seen in the post was taken from a July 3, 2023, tweet on the Insane Reality Leaks Twitter account, which has been previously reported as a sham "verified" account on the Twitter platform, as anyone can buy the blue "verified" checkmark via a subscription. The July 3 tweet describes the video as "animation."
Lead Stories reached out to graphic animation experts to explain how this video was made and will update this fact check if a response is received.
Other Lead Stories fact checks about the Titan submersible can be found here.