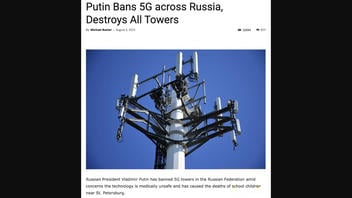 Did Russian President Vladimir Putin prohibit 5G in Russia, tearing down all the towers delivering it? Not, that's not true: As of this writing, 5G is working in major Russian cities, and the government continues to invest in the expansion of the technology. The claim originated in an outlet known for publishing fictitious "news" stories.
The claim originated from an article (archived here) published by RealRawNews.com on August 5, 2023, under the title:
Putin Bans 5G across Russia, Destroys All Towers
It opened:
Russian President Vladimir Putin has banned 5G towers in the Russian Federation amid concerns the technology is medically unsafe and has caused the deaths of school children near St. Petersburg.
Here is what the article looked like at the time of writing: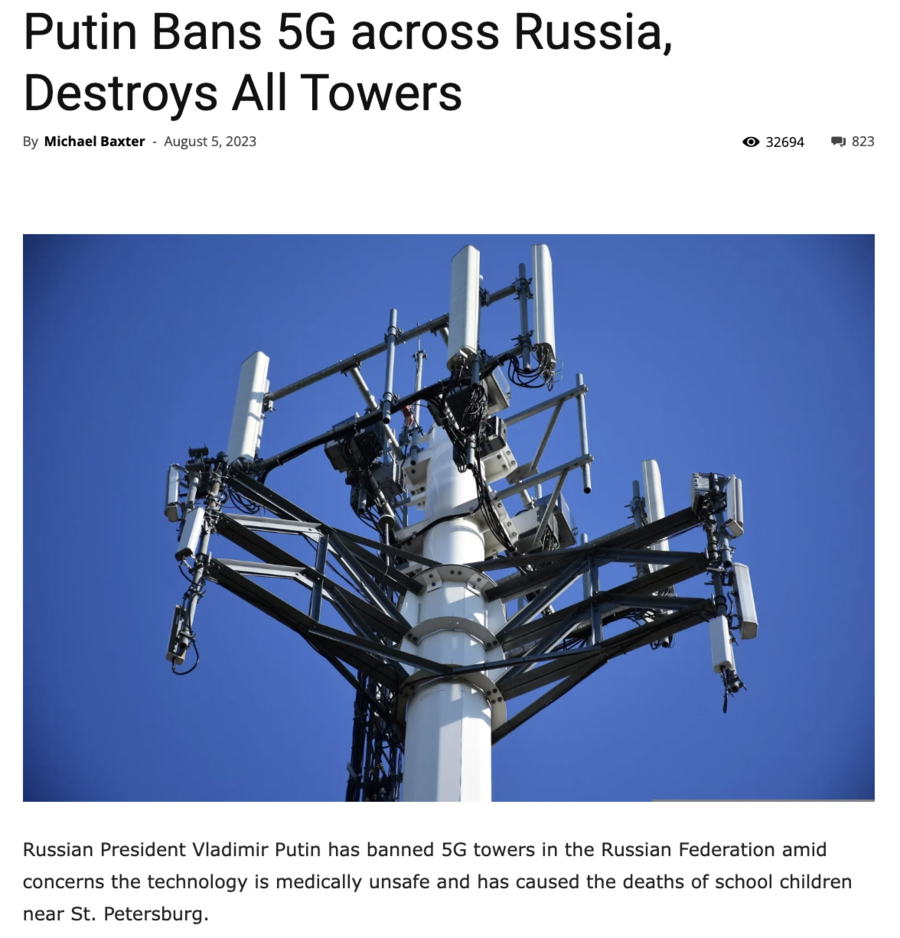 (Source: RealRawNews screenshot taken on Tue Aug 8 14:23:54 2023 UTC)
Contrary to the claim, the NPerf map -- the nPerf website tracks the strength and availability of mobile network signals -- of 5G coverage updated almost in real time shows its presence in the Russian capital and other major cities. 5G is in purple: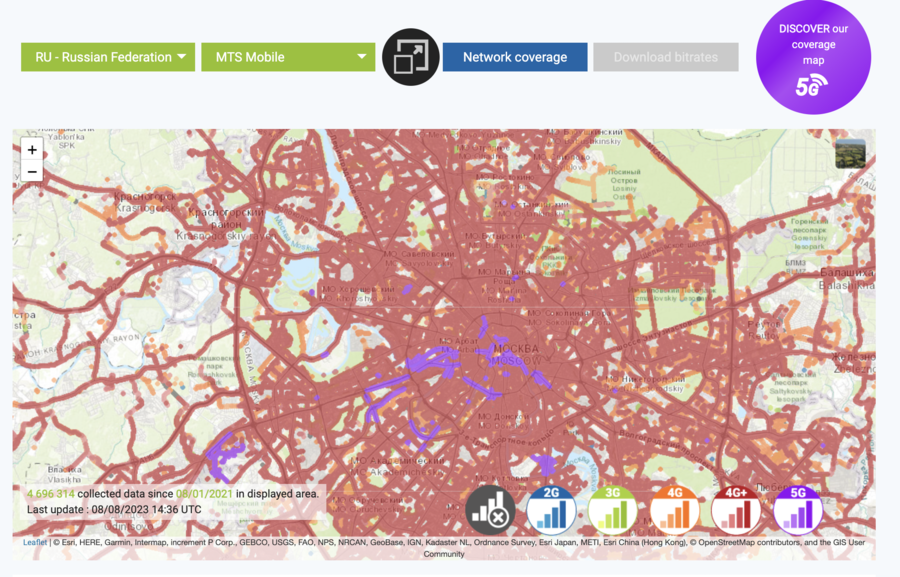 (Source: nPerf screenshot taken on Tue Aug 8 15:19:56 2023 UTC)
It is true that the 5G connection in Russia is generally not as widespread as in Europe:

(Source: nPerf screenshot taken on Tue Aug 8 13:52:02 2023 UTC)
However, it is not a sign that 5G is "banned" across Russia or that "all towers" have been "destroyed" -- the current state of affairs only points to the fact that Russia has lagged in employing the new technology compared to the European Union.
In 2022, Putin pointed out that the results of the previously planned 5G expansion were "modest."
On August 7, 2023, the Russian government announced that it will continue to invest in it, the state-operated news agency TASS reported, as translated by Google Chrome:
The Russian government will additionally allocate about 3.5 billion rubles for the production of base stations to facilitate the transition to 5G networks for operators, Russian Prime Minister Mikhail Mishustin said at a meeting with his deputies.
The article in Real Raw News did not cite any particular source of information but contained a vivid description of the dramatic scene:
In mid-July, the Russian president met with many telecom executives and health experts to discuss the dangers inherent in the proliferation of 5G tech. He showed them images of dead children; one's brain had liquified. He informed them he intended to enforce a moratorium on 5G research and demolish all towers in the Russian Federation.

His mandate wasn't well-received by the Telecom executives. MTS Vice President of 5G Infrastructure Borya Vlasov said the absence of 5G would put Russia at a technological disadvantage, adding that Russia needed 5G to strengthen a once-thriving economy now faltering thanks to Putin's actions in Ukraine. ...

Putin ordered the security agent beside him to shoot Vlasov squarely between the eyes. Without hesitation, the agent drew his Makarov pistol and put a bullet in Vlasov's forehead in full view of 15 people.
Had the event been public, that would be mentioned on the official website of the Russian president. However, a search for the term "5G" across it shows no 2023 meetings or speeches explicitly addressing it: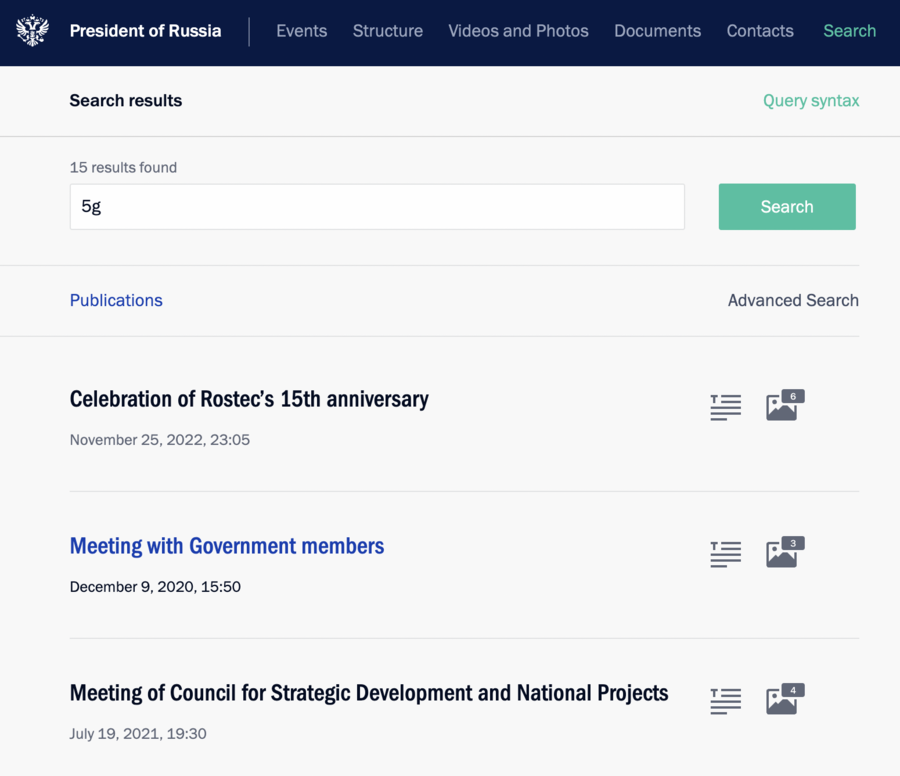 (Source: En.Kremlin.Ru screenshot taken on Tue Aug 8 14:49:01 2023 UTC)
A search across Google News for the terms "MTS" and "Boris Vlasov" (Boris is the full name for "Borya") typed in Cyrillic shows no results: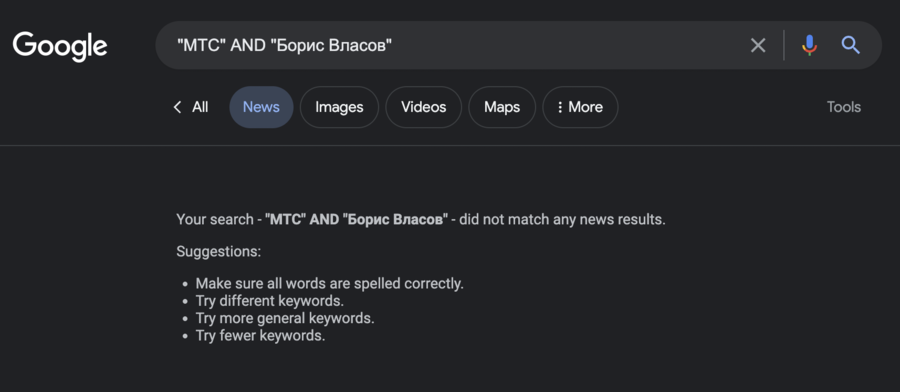 (Source: Google screenshot taken on Tue Aug 8 14:54:29 2023 UTC)
A broader search across Google for the Cyrillic terms "MTS Vice President" and "Boris Vlasov" limited to the 2023 results does not produce any public mentions of such a person holding the supposed title: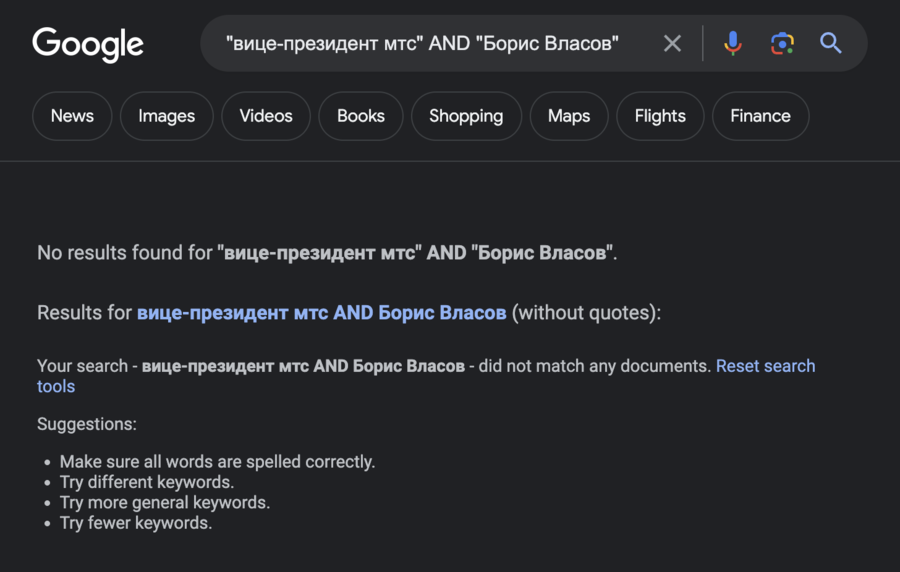 (Source: Google screenshot taken on Tue Aug 8 15:03:16 2023 UTC)
Murders and poisonings with suspected political motives behind them do happen in Russia, but it's nearly impossible to imagine that as many as 15 people would witness the moment when such an order is given and then get a clear view of both the killing and the assassin.
Real Raw News
Real Raw News bills itself as "humor, parody and satire," as seen on its "about" page (archived here):
Disclaimer:

Information on this website is for informational and educational and entertainment purposes. This website contains humor, parody, and satire. We have included this disclaimer for our protection, on the advice on legal counsel.
However, most of RealRawNews content mimics the composition and the language of journalistic articles, confusing audiences.
NewsGuard, a tool that provides credibility ratings for websites, published a five-page PDF report (archived here) in 2021 describing realrawnews.com as, "An anonymously run website that has published baseless and debunked conspiracies about COVID-19 and U.S. politics." It cautioned that the website severely violates basic journalistic standards."
Previous Lead Stories debunks of Real Raw News items are collected here.