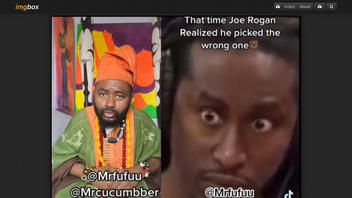 Did today's Black Americans descend from Africans who inhabited North America before European colonizers arrived in the 15th century? No, that's not true: Paleontological, archaeological and genetic evidence all suggest that the original inhabitants of North America who were present on the continent when European explorers arrived were the ancestors of modern Indigenous people, an anthropologist told Lead Stories. Historical records indicate that the first descendants from Africa were free and enslaved persons transported just before and during the West Africa slave trade in the 16th century.
The claim originated in a four-minute 16-second video on TikTok on July 31, 2023, (archived here) that was shared to Facebook (archived here) on August 4, 2023. A caption that accompanied the video on Facebook read:
Knowing OVERpowers the Lies✨

Knowledge is Power✨
Below is how the video appeared at the time of writing: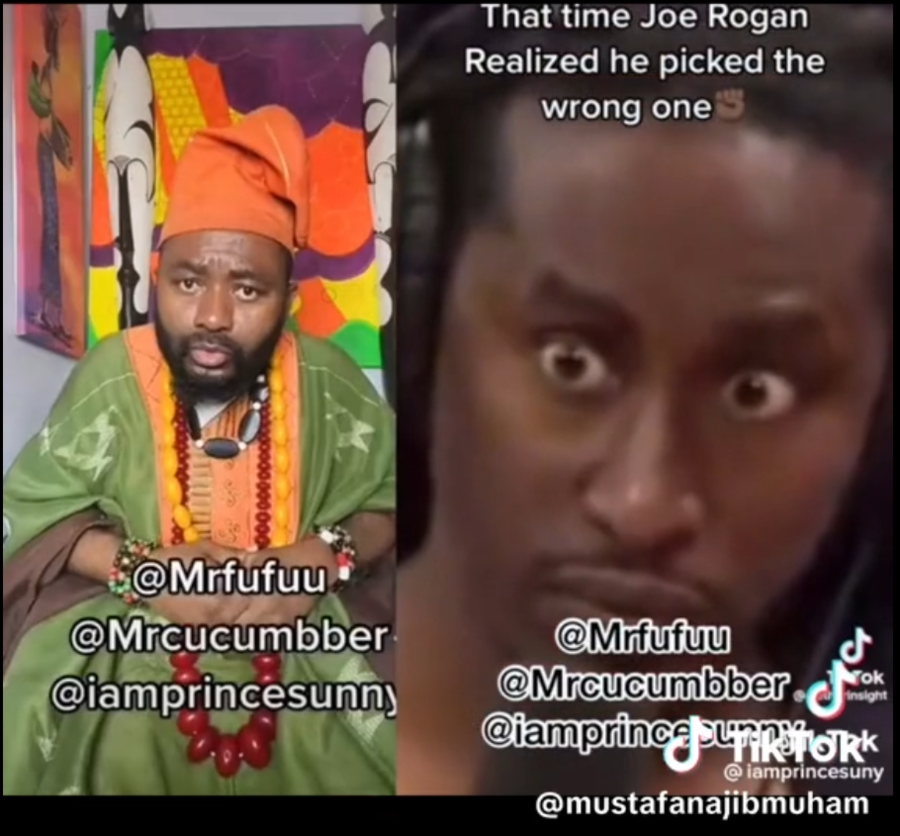 (Source: Facebook screenshot taken Sun Aug. 6 22:07:00 UTC 2023)
John Hoopes, an anthropologist and professor at the University of Kansas with expertise in the archaeology of pre-Hispanic Indigenous cultures in the Americas, confirmed to Lead Stories that the original inhabitants of North America were the ancestors of modern Indigenous people.
The video posted to social media was taken from a 22-minute 40-second clip published on YouTube on June 26, 2019. It was an excerpt from an episode of "The Joe Rogan Experience" titled, "#1318 - Hotep Jesus" that was published on Spotify in June 2019. During the interview, Hotep Jesus, who is identified in the Spotify episode description as "a tech investor, marketer and author," said at the 4:33 mark:
You think this whole land was empty? No, there were natives here. But today we're taught that Natives were some other people. No, natives are the melanated African beings that has come here since the beginning of the Mali empire. We are talking about 14th, 13th century. We had already come here from Africa ...
He continued at the 7:21 mark:
You know, maybe people were brought over as slaves, but I don't think that the Black people in America came from Africa on slave ships. I believe the people that were here were slowly conquered. First, they got the East Coast, and then they started spreading out west little by little conquering, and when you conquer a tribe, what do you do? You enslave them ...
This conspiracy theory falsely claims that North America was originally inhabited by a pre-Columbian African civilization often known as the Moors. As Lead Stories has previously reported, the original inhabitants of North America migrated from Asia approximately 15,000 years ago or possibly sooner, according to prominent archaeological and anthropological theories. This directly contradicts claims that the continent's first settlers came directly from Africa.
"Today, they are known as Native people, First Nations, and Indigenous people of the Americas. Although the dates for the earliest people to occupy the Americas are debated, genetic testing of both living people and human remains from pre-European archaeological sites provide overwhelming evidence that these populations migrated into the Americas from northeastern Asia during the Late Pleistocene epoch, also known as the last Ice Age," wrote Hoopes in an email to Lead Stories received on August 7, 2023. He added:
On the basis of paleontological, archaeological, and genetic evidence, all individuals of the species known to anthropologists as anatomically modern Homo sapiens--including everyone living today--are descended from ancestors in Africa. However, it is not reasonable to refer to people whose ancestors had migrated from Africa tens of thousands of years earlier as Africans. There is a serious dearth of credible scientific evidence for the presence of Africans in the Americas prior to the arrival of the first Europeans in North and South America in the 16th century. That evidence would include historical, archaeological, and genetic data collected by academically credentialed historians and scientists, but it is lacking.
This claim that Africans are the original inhabitants of North America is rooted in a movement known as the Empire Washitaw de Dugdahmoundyah. Its followers argue, without corroborating evidence, that the original indigenous inhabitants of North America were Black Africans. This unfounded theory is sometimes used to argue that Black Americans are the rightful owners of U.S. lands ceded during the 1803 Louisiana Purchase.
The Library of Congress states that free and enslaved Africans came to North America with Spanish explorers in the early 15th century, but were not living in Spanish Florida until the late 16th century.
"To the best of our knowledge, the first people from Africa were brought to North America in the 16th century by Spanish explorers, some of whom had Africans on their ships. These included descendants of Moors from North Africa (even though the Moors were officially expelled from Spain in 1492) as well as enslaved people from West Africa," Hoopes said.
The first documented enslaved Africans to arrive in the British colonies of North America arrived in 1619, as documented by The 1619 Project, a long-form journalism endeavor focused on slavery and the founding of the U.S.
"Claims that there was pre-European contact between Africa and the Americas fail to answer why what is known as 'the Columbian exchange' of agricultural products and technology did not occur earlier," Hoopes said. "For example, Africans were smelting iron for thousands of years before Europeans arrived in the Americas, importing the first iron tools."
The argument is that if Africans came to the Americas before the Europeans, they would have brought with them iron tools, technology, agricultural animals and domesticated crops.
"The most parsimonious explanation for this absence is that no African contacts or migrations occurred prior to the 16th century," explained Hoopes. "Archaeologists are open to considering corroborating evidence for African contact and migrations to the Americas, but at present, that is lacking."
Though there is some disagreement on the exact dates of human migration to North America by a few thousand years, scientists generally agree that Native American ancestors first arrived from Asia approximately 13,000 to 15,000 years ago.
Lead Stories has also reported that the U.S. is not covered with the sites of ancient pyramids associated with a pre-Columbian African civilization known as the Moors and that a once powerful and technologically advanced "Tartarian Empire" did not exist before being washed away in a great "mud flood" that reset society.