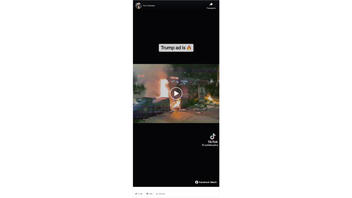 Is a video that warns about what the "deep state" could be doing to subvert democracy in the United States an official Donald Trump presidential campaign ad? No, that's not true: The caption on the screen of the video implies that it was produced and/or released by the Trump campaign but it was posted on a Twitter account whose owner claims to be an artist and meme creator.
The claim appeared in a post (archived here) on Facebook on July 30, 2023. It opened with a caption on a video that read:
Trump ad is
This is what the post looked like on Facebook at the time of the writing of this fact check: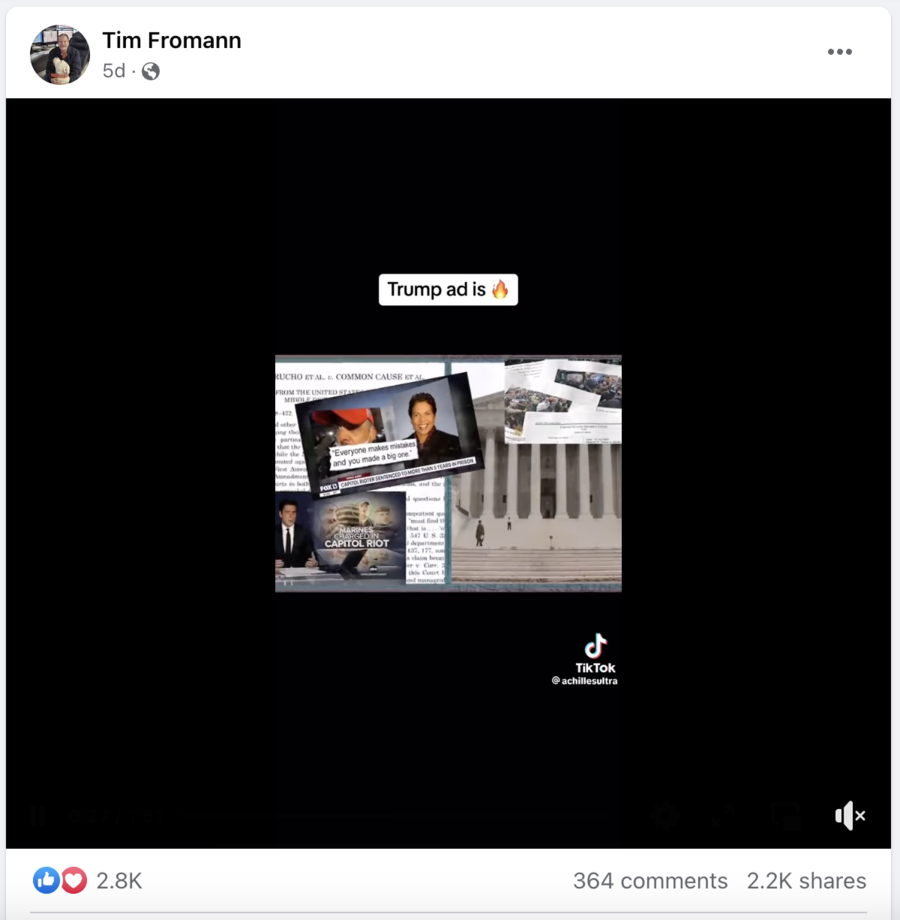 (Source: Facebook screenshot taken on Fri Aug 4 19:53:15 2023 UTC)
The one-minute, 58-second video opens with a narrator saying:
If I wanted to destroy America, I would rig the election with a puppet candidate.
Throughout the video, the narrator repeats the phrase, "If I was the deep state," then makes claims about what nefarious activities he would use to try to destroy the power and influence of the people. The video has ominous music playing with images that include footage of President Joe Biden, Black Lives Matters protests, COVID-19 world maps and the January 6 insurrection at the Capitol. The video ends with the text, "TRUMP'S ONLINE WAR MACHINE."
The video is not an official Trump campaign ad but was produced and posted by the Twitter account @Lauren3vMemes, which claims to be "artist...memer...magadonian loyalist... #DilleyMemeTeam." "Magadonian" is a reference to Trump's MAGA (Make America Great Again) supporters. The "Dilly Meme Team" website implies they are Trump supporters:
THE DILLEY MEME TEAM IS NOW AVAILABLE TO ALL THOSE WORKING TO MAKE AMERICA GREAT AGAIN
Additional Lead Stories fact checks of claims about Donald Trump can be found here.