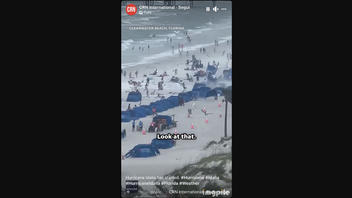 Does a video accurately display Hurricane Idalia's landfall on a beach where many people are present in Clearwater, Florida? No, that's not true: This video clip shows a brief waterspout that occurred in June 2023 -- not a hurricane that made landfall in North Florida and caused significant damage in August 2023.
The claim appeared in a reel (archived here) on Facebook on August 29, 2023. The caption opened:
Hurricane Idalia has started. #Hurricane #Idalia#HurricaneIdalia #Florida #Weather
Above a video showing people on a beach running from strong gusts of wind and water, the text in the post reads:
Dr. Mike & Danielle Tarjoman via Storyful

CLEARWATER BEACH, FLORIDA
Here is what the post looked like at the time of writing: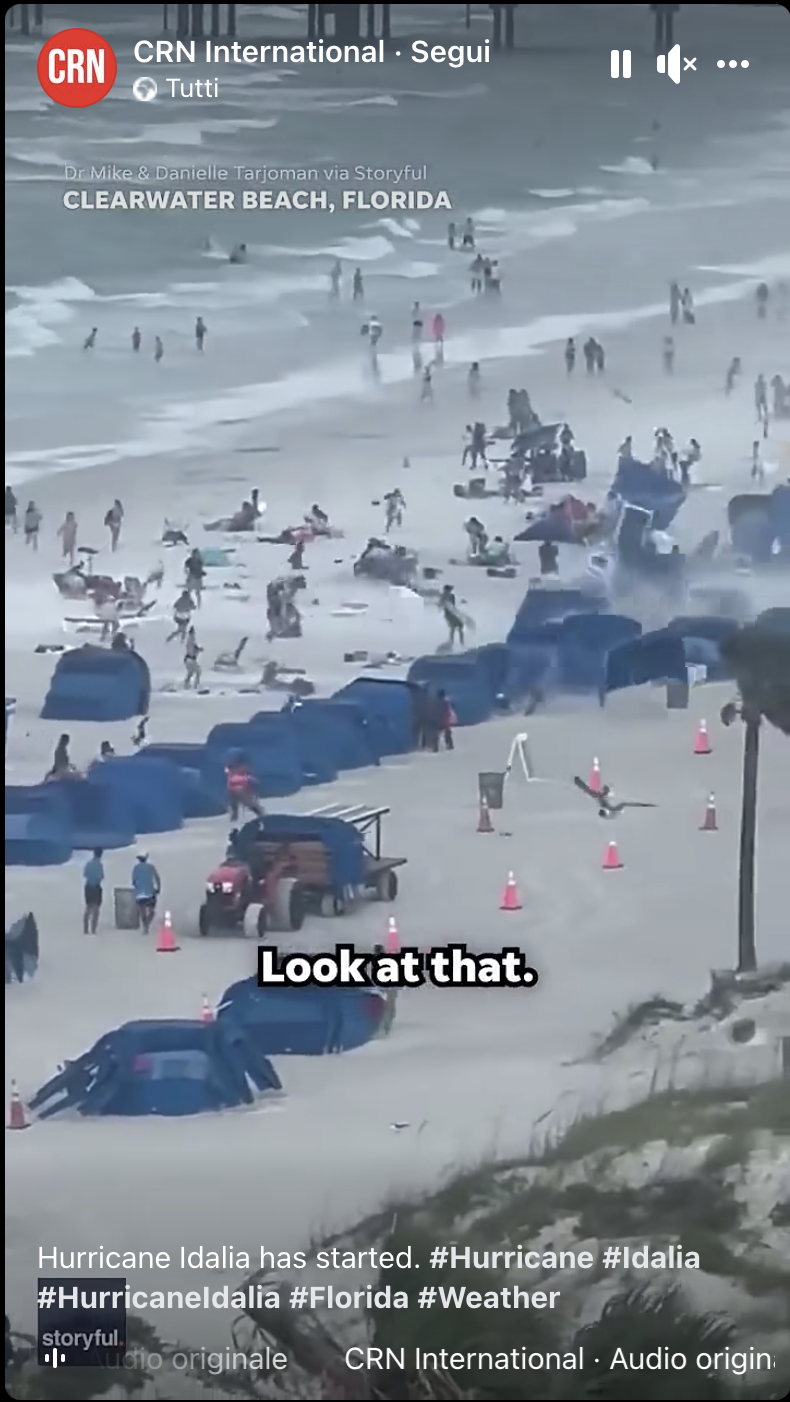 (Source: Facebook screenshot taken on Tue Sept 05 14:39:51 2023 UTC)
An August 30, 2023, CNN article titled, "Deadly Tropical Storm Idalia floods parts of South Carolina, including Charleston, after pummeling Florida," reported that the hurricane turned tropical storm made landfall between North Florida's panhandle and peninsula. Clearwater, Florida, is in central Florida, just west of Tampa, Florida.
The video in this post does not display the landfall of Hurricane Idalia at all. The same video is seen in this June 16, 2023, Facebook post where the caption reads:
'Heads up! Destructive water spout off Clearwater Beach making landfall, creating massive damage!'

Did I do a good job as a new weatherman?!?
But seriously, how crazy?!?

#tampabay #tampaflorida #tampa #clearwater #clearwaterbeach #clearwaterflorida #FoxNews #FoxNewsChannel #cbs #CBSNews #abcnews #baynews9 #bayarea #actionnews
It also appeared in a June 17, 2023, Tampa Bay Times article titled, "Videos show waterspout on Clearwater Beach sending items flying, injuring 2." It reported that the video was initially shared in a June 16, 2023, tweet by the Clearwater Police Department.