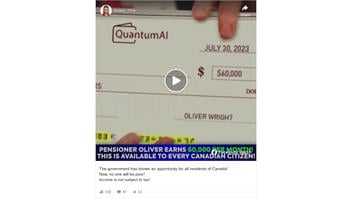 Did Conservative Party of Canada leader Pierre Poilievre endorse a "QuantumAI" platform? No, that's not true: The video showing Poilievre speaking has been doctored to make it appear he is extolling the virtues of a money-making program that shares the name Quantum AI, a cryptocurrency-trading platform. The original footage of Poilievre dates from a March 2023 interview he gave to a TV news station, when he never mentioned Quantum AI.
The claim appeared in a video (archived here) on Facebook on October 2, 2023. It opened:
The government has shown an opportunity for all residents of Canada!
Now, no one will be poor!
Income is not subject to tax!
This is what the post looked like on Facebook at the time of writing:
(Source: Facebook screenshot taken on Fri Oct 6 18:59:36 2023 UTC)
The video on Facebook opens with a voice saying, "You went to visit a retiree who earns around $60,000 per month and featured it on your channel. What was the purpose of this visit and why did you choose to go to him?" The person speaking appears to be Adam Atkinson (archived here), a reporter for the Hamilton, Ontario, TV station CHCH News, in an interview with Conservative Party leader Poilievre (archived here). The audio in the video discusses using a Quantum AI platform to earn money.
The footage matches an interview Poilievre did with Atkinson for CHCH News on March 4, 2023. The 20-minute video of the interview was published on the news station's YouTube account. Poilievre never mentions a Quantum AI platform at any time during the interview:
At 0:10 in the video posted on Facebook, a clip shows Poilievre with another man, while the narration says, "This is Oliver, and here's his check from the Quantum AI platform where he was paid around $60,000 for July 2023." Below is a screengrab from the video posted on Facebook: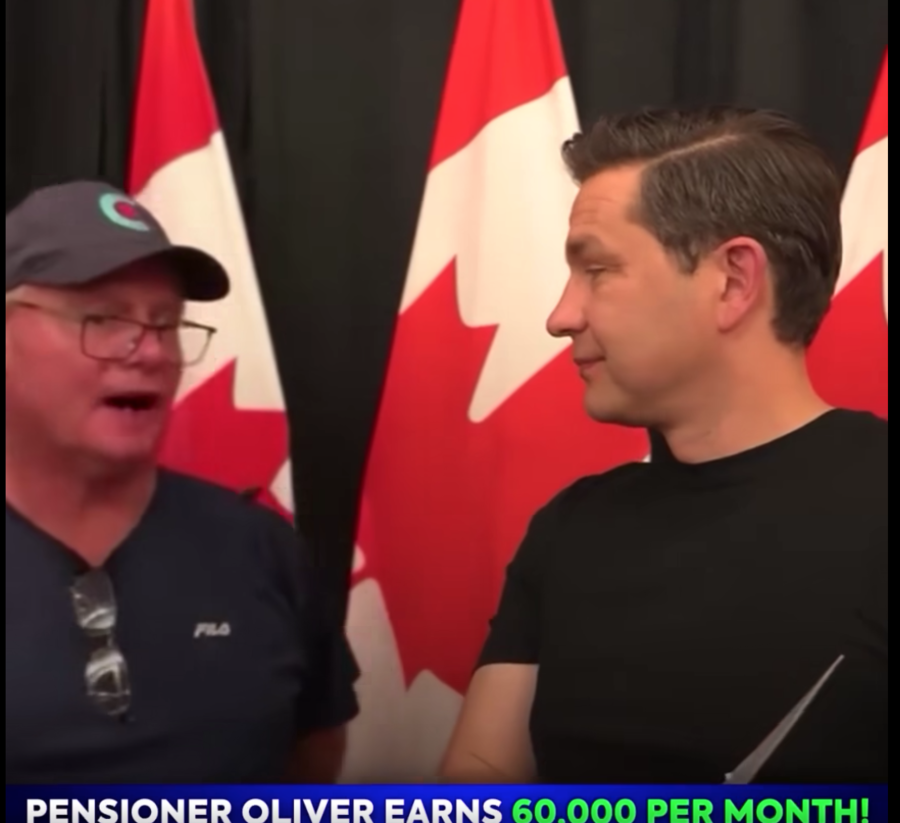 (Source: Facebook screenshot taken on Fri Oct 6 19:12:22 2023 UTC)
This audio is also doctored. The original video was posted on Poilievre's verified account on X, formerly known as Twitter (archived here). Poilievre was speaking about the loonie, the Canadian $1 coin, and inflation, not about Quantum AI, as the video shows:
Wes made the loonie more beautiful.

I will make it more powerful. pic.twitter.com/DuYksCUSW4

-- Pierre Poilievre (@PierrePoilievre) August 3, 2023
Lead Stories previously has debunked a claim that tycoon Elon Musk and Canadian celebrities had endorsed Quantum AI, and that Musk's Tesla Motors had created a software called Quantum AI to eliminate global poverty.