Satire website 8shit.net published an article titled "North Korean Missile Hits Facebook's Main Server". The story opened:
Prineville, Oregon.-- North Korea launched another missile, but this time it accidentally hit Facebook main server in Oregon. Users are having trouble using Facebook today due to this small incident.

"We had a tiny problem and we're trying to fix it", stated Facebook spokesman in a press conference. He would have said it on Facebook, but it's down.

Several parts of Facebook are working, because that information is located in different data centers. According to user reports, Messenger, notifications and the news feed aren't working.
While many parts of Facebook are actually down at this time according to the website downdetector.com and Facebook does have a data center in Prineville, Oregon, the nuke story is made up.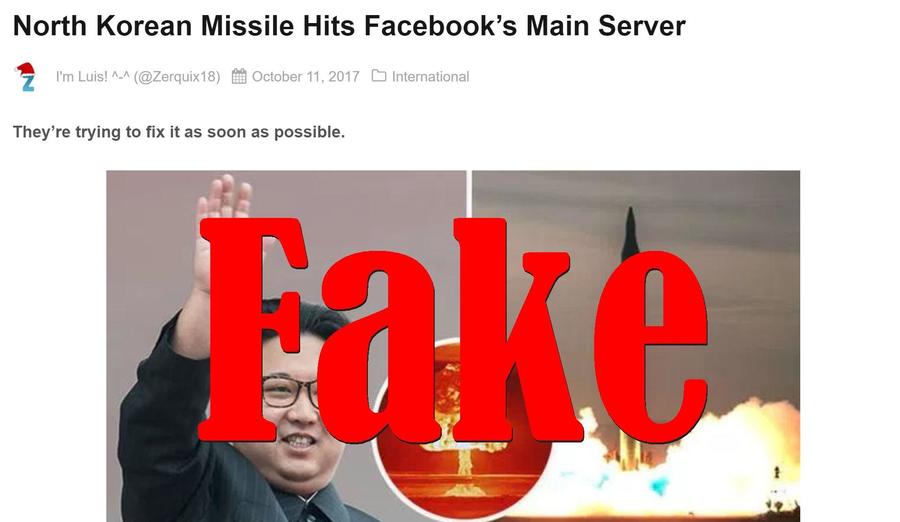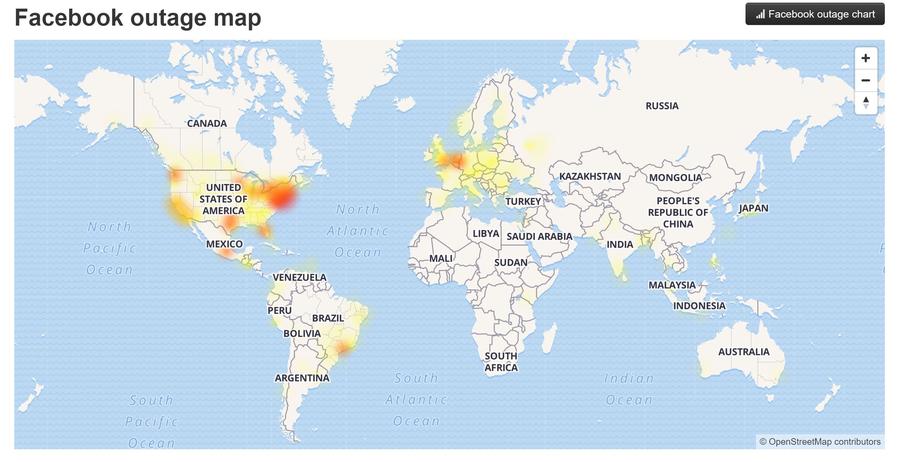 We know this because 8shit.net carries a disclaimer on its about page that reads:
8Shit is a satire and humor website.

It contains cutting edge satire on a diverse range of topics.

The website publishes fake news, shocking rumors and reports with incisive sarcasm, and humor.

We also post crazy real news which often sounds too good to be true.
In this case it must have been "cutting edge satire" since it definitely wasn't "crazy real news".