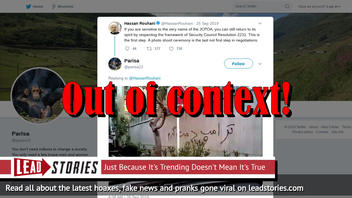 Did the graffiti in this photo respond to the Jan. 3, 2020, assassination of Iranian military leader Qassem Soleimani by saying 'Thank you Trump'? No, that's not true: This is an old photo that was pulled from a video posted on May 20, 2018.
The claim that this sign was up after the killing in Tehran, Iran, plays off of a post (archived here) that was published on Twitter by user @parisa22 on September, 26, 2019, with just the image shown below:
Users on social media only saw this description and thumbnail: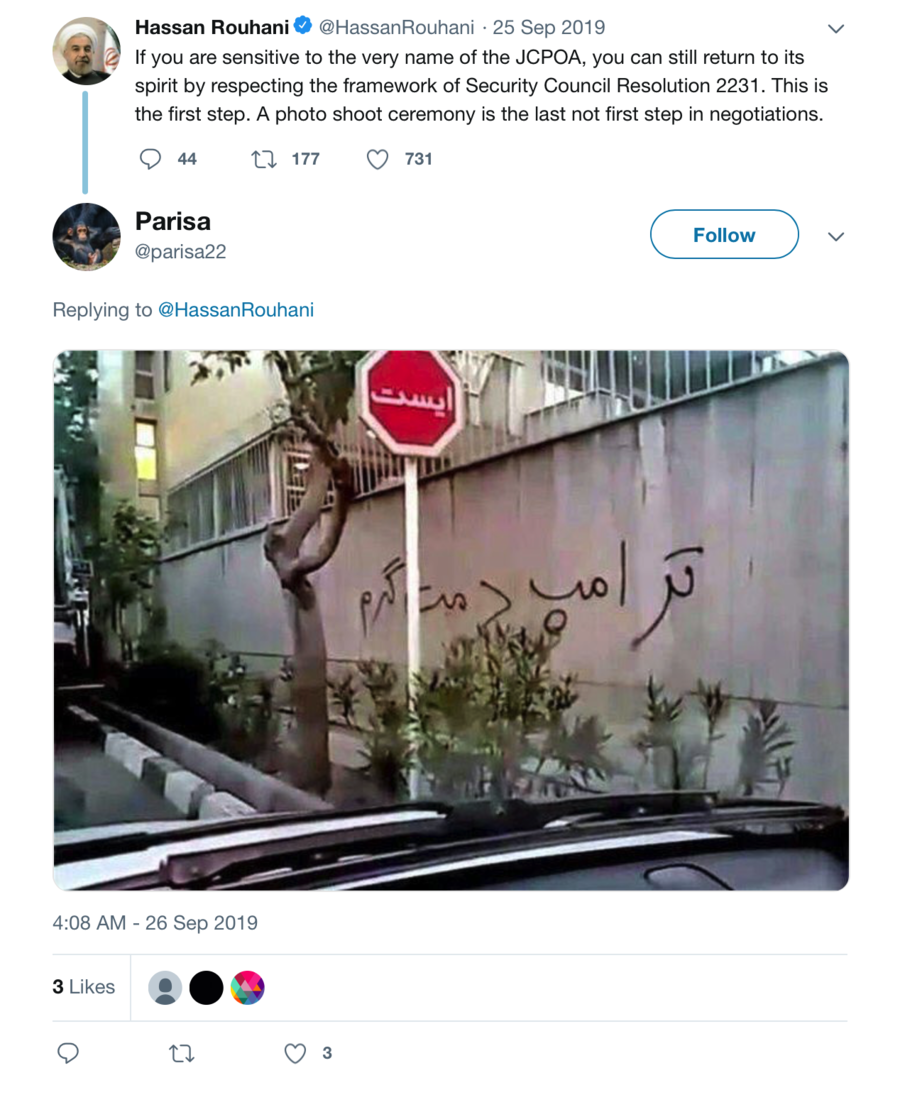 While the image was posted months ago, it has been circulating on social media since a U.S. airstrike killed Soleimani in Baghdad on Friday, January 3, 2020. Soleimani was the head of Iran's Quds military force and a high-ranking official in the Islamic Republic.
Fox News producer Yonat Friling posted the photo at 4:25 a.m. on January 3, 2020, to Twitter under the username @Foxyonat. It was posted not long after the U.S. airstrike and claimed she had gotten it from a protected source, which caused much of the recent uproar. Here is an image of the tweet, which has since been deleted from Twitter, but is archived here: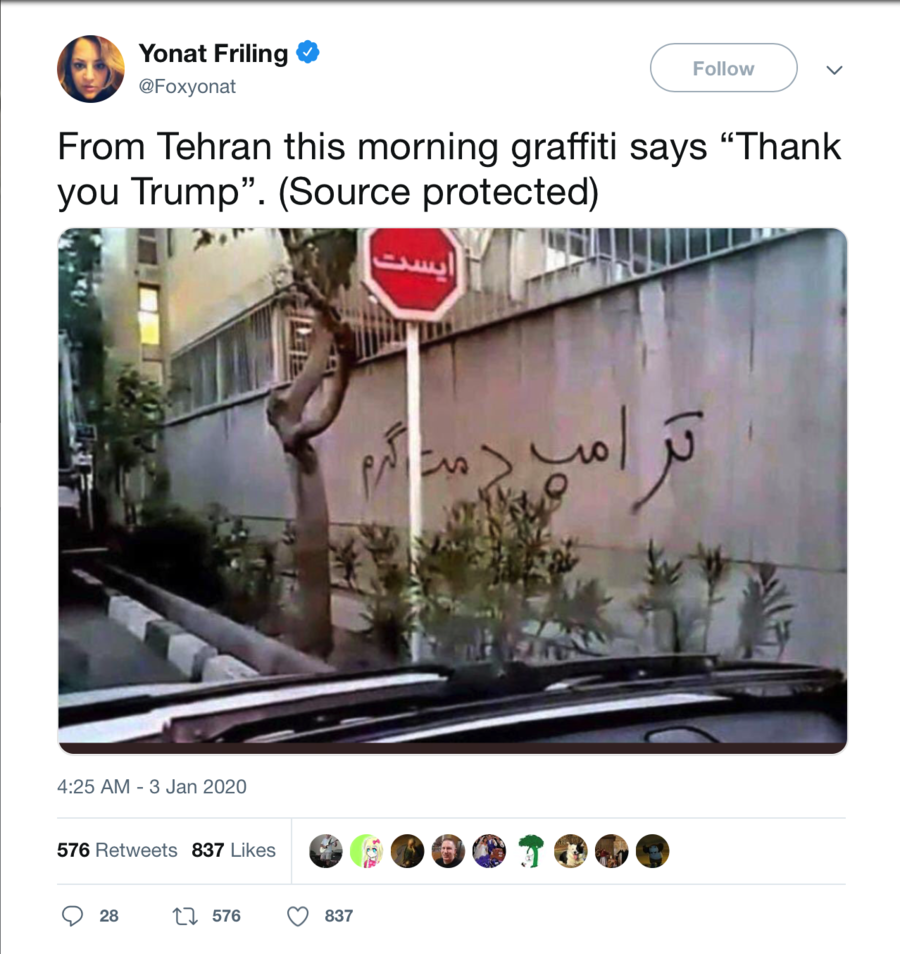 President Donald Trump said the same day that the military action was to "stop a war," though many on both sides of the attack have taken the killing of Soleimani as an escalation of aggression between the two countries, which have had rocky relations.
Those on Twitter who have been incorrectly contextualizing the photo to claim it says 'Thank You Trump' in Farsi, Iran's predominant language. Users, for example, have been using the photo to falsely claim that Iranians praise Trump for taking out Soleimani.
For example, there is this tweet, with one user actually thanking Trump and another incorrectly using the graffiti:
The Wall in Iran says.
Trump, you're the man/thanks.#TnxPOTUS4Soleimani pic.twitter.com/AWGIdFivzL

-- Lorena Slafford (@LorenaSlafford) January 3, 2020
But the video from which the photo is taken originated in May of 2018, according to the AP, around the time when Trump vowed to end the Iran nuclear deal and reinstate sanctions. The graffiti translates roughly to "way to go, Trump."
The photo has nothing to do with the recent action against Soleimani, though the photo has been shared widely and incited concern over the future of U.S-Iran relations.
We wrote about twitter.com before. Here are our most recent articles that mention the site: