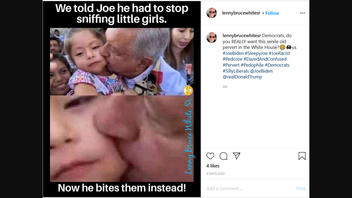 Is Joe Biden seen biting a young girl's cheek in a photo? No, that's not true: The man in the photo used in a meme claiming Biden is a "senile old pervert" is actually Andrés Manuel López Obrador, the president of Mexico. The image is a screenshot from a video of López Obrador campaigning and it was shared on his official Twitter account.
The claim appeared as a meme in a post (archived here) shared on Instagram on September 17, 2020, with the introductory message "Democrats, do you REALLY want this senile old pervert in the White House?😁🕶🇺🇸". It featured the image of López Obrador biting the girl's cheek with the text:
Now he bites them instead!
This is what the post looked like at the time of writing:
This is the meme showing the image and a close up: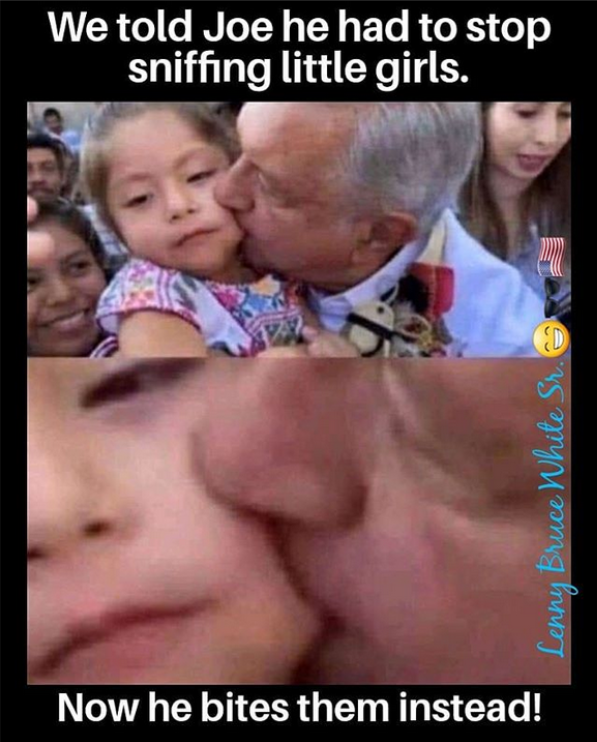 This is another image from the video in López Obrador's tweet showing the Mexican president holding the child just before biting her cheek: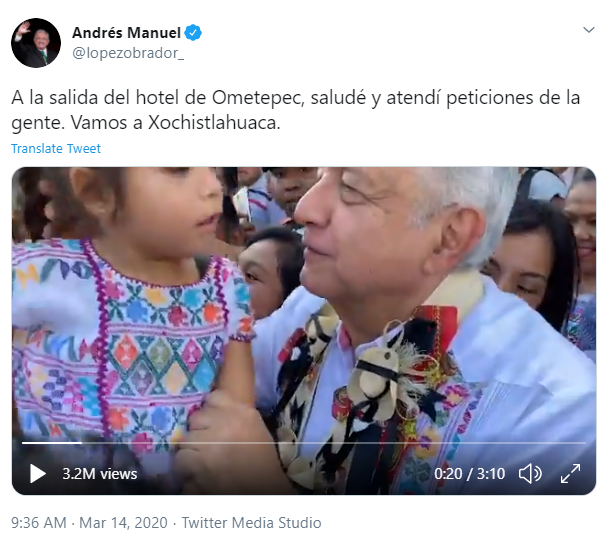 This tweet has the full video. At the 28-second mark you will see where President López Obrador bites the child's cheek:
A la salida del hotel de Ometepec, saludé y atendí peticiones de la gente. Vamos a Xochistlahuaca. pic.twitter.com/oNrRGriI1T

-- Andrés Manuel (@lopezobrador_) March 14, 2020