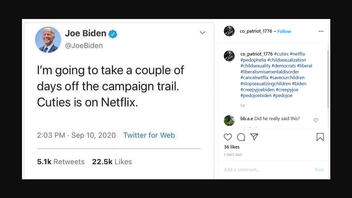 Did Joe Biden post on Twitter that he was taking time off from his campaign to watch the controversial French film "Cuties" on Netflix? No, that's not true: The tweet is fake and did not come from Biden's verified account.
The claim appeared as a meme in a post (archived here) published on Instagram on Sept. 10, 2020. It read:
I'm going to take a couple of days off the campaign trail. Cuties is on Netflix.
Users on social media saw this: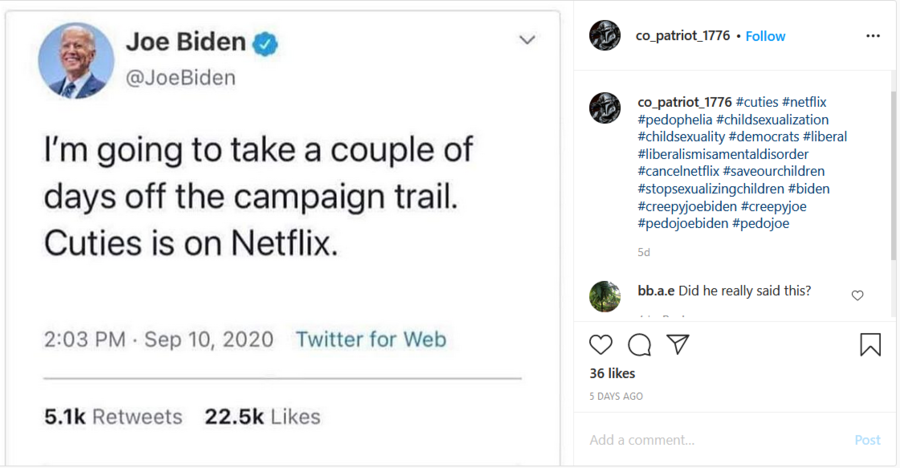 A search through Democratic presidential candidate Joe Biden's official and certified Instagram and Twitter accounts finds no such message from Biden. Fake postings attributed to Biden have occurred regularly this campaign season.
The film "Cuties" has been criticized for depicting the hypersexualization of young girls. Netflix has seen good and bad results from showing the movie. The network has seen record subscription cancellations, according to a research company cited by Variety.com. A majority of viewers who watched the movie said they did so over curiosity about the film's controversy, Variety said.