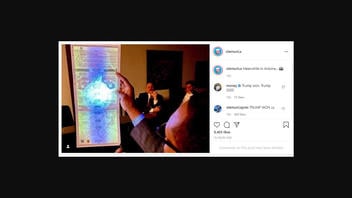 Does this photo show that ballots in Maricopa County, Arizona, have watermarks? No, that's not true: The photo was first posted by Vernon Jones, a former state representative in Georgia who is running for governor in that state. His post says the photo shows ballots that Arizona officials are considering for use in future elections.
The claim appeared in an Instagram post (archived here) published on June 9, 2021, by "olemurica." The original post included a photo of someone holding a ballot up to a light, revealing a watermark, and read:
Turns out the Ballots in Arizona were watermarked after all...

👀

Here is a photo posted by @RepVernonJones holding one of the ballots up to a black light.
This is what users on social media saw: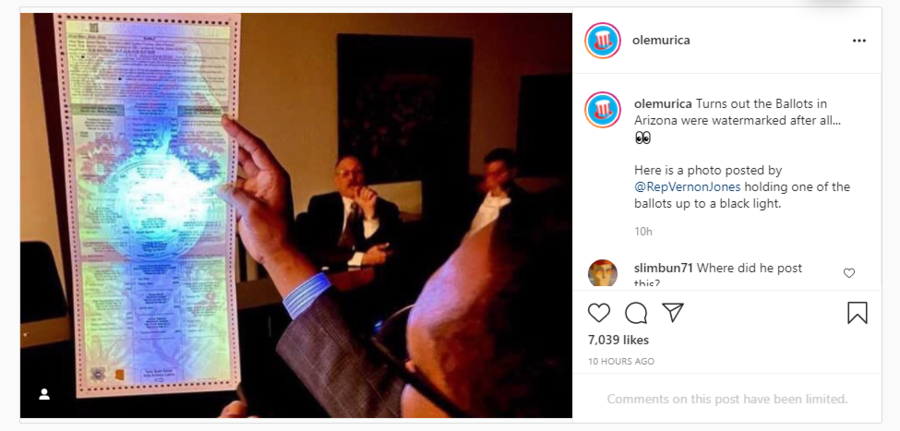 The post was referencing this post by Jones, who was in Arizona this week to tour the audit that's taking place in Maricopa County, Arizona's most populous county: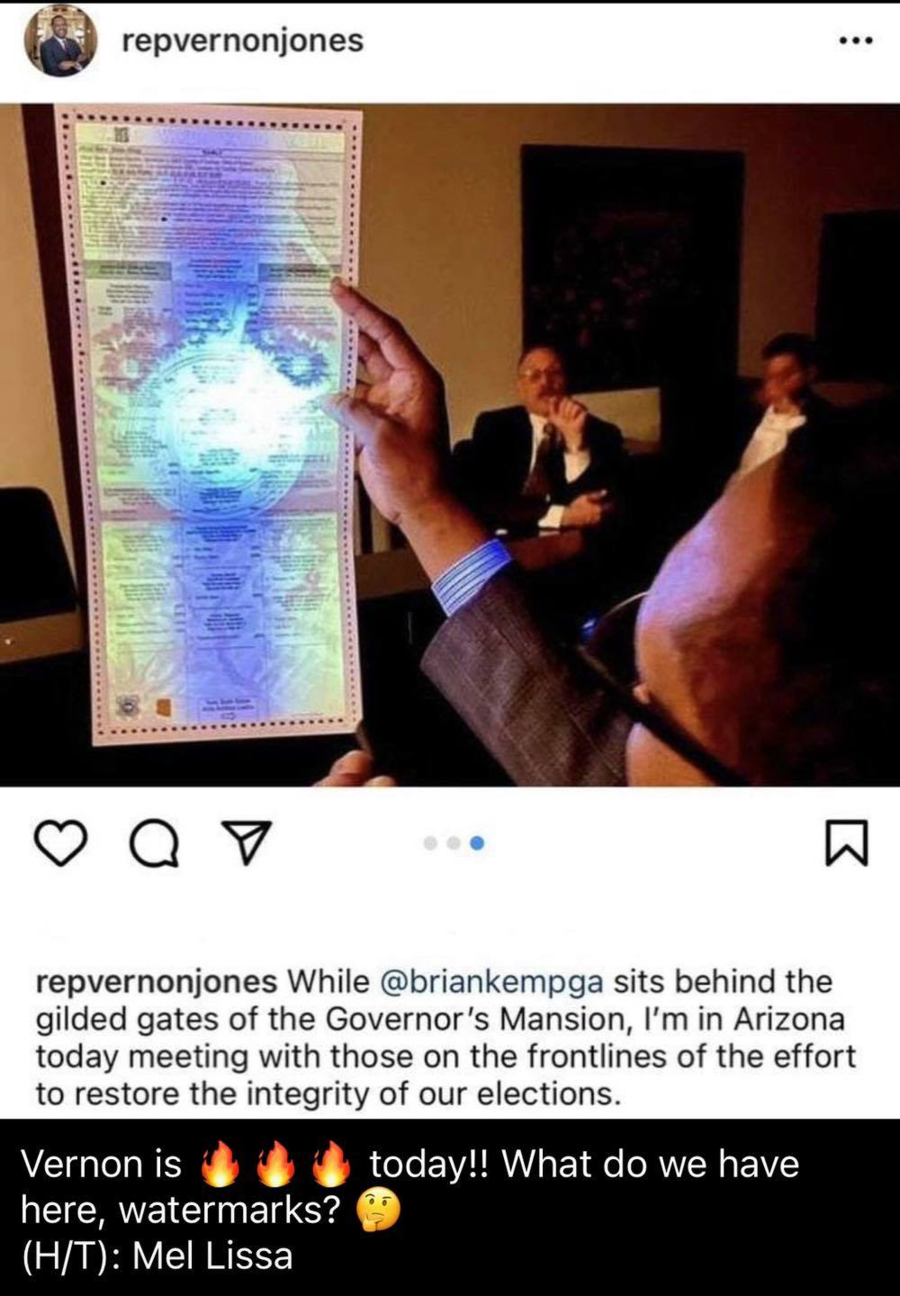 Jones' post later read (emphasis ours):
While @briankempga sits behind the gilded gates of the Governor's Mansion, I'm in Arizona today meeting with those on the frontlines of the effort to restore the integrity of our elections. One of the things that I got to see today are ballots that AZ officials are considering for use in future elections.
Similarly, "olemurica" updated the caption to its post to say: "Meanwhile in Arizona... 👀", a vague statement that's open to interpretation. Many users appeared to understand the post was saying the actual ballots used in the 2020 election in Maricopa County, Arizona, had watermarks.
User carylcolt wrote: "TRUMP ABSOLUTELY WON!!" User k_v_alexander posted: "But but but, the fact checkers said there wasn't."
Indeed, Lead Stories has previously debunked the claim that the audit in Maricopa County confirmed that watermarks were on the real ballots. There are no watermarks on Maricopa County ballots, according to the Maricopa County Elections Department.