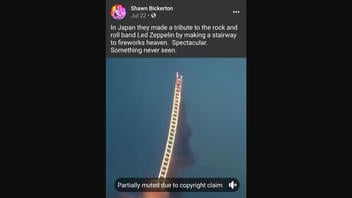 Was a fireworks version of the Led Zeppelin song "Stairway to Heaven" created in Japan as a tribute to the rock band? No, that's not true: "Sky Ladder" was an art installation originally showcased in Quanzhou, China, by artist Cai Guo-Qiang as a tribute to his grandmother -- not Led Zeppelin. The video in this post was taken, without permission, from the Netflix documentary on the art installation: "Sky Ladder."
The claim appeared in a July 22, 2021, Facebook post (archived here). It features a video of the smoking ladder climbing into the sky with the caption:
In Japan they made a tribute to the rock and roll band Led Zeppelin by making a stairway to fireworks heaven. Spectacular. Something never seen.
This is how the Facebook post looked on August 4, 2021: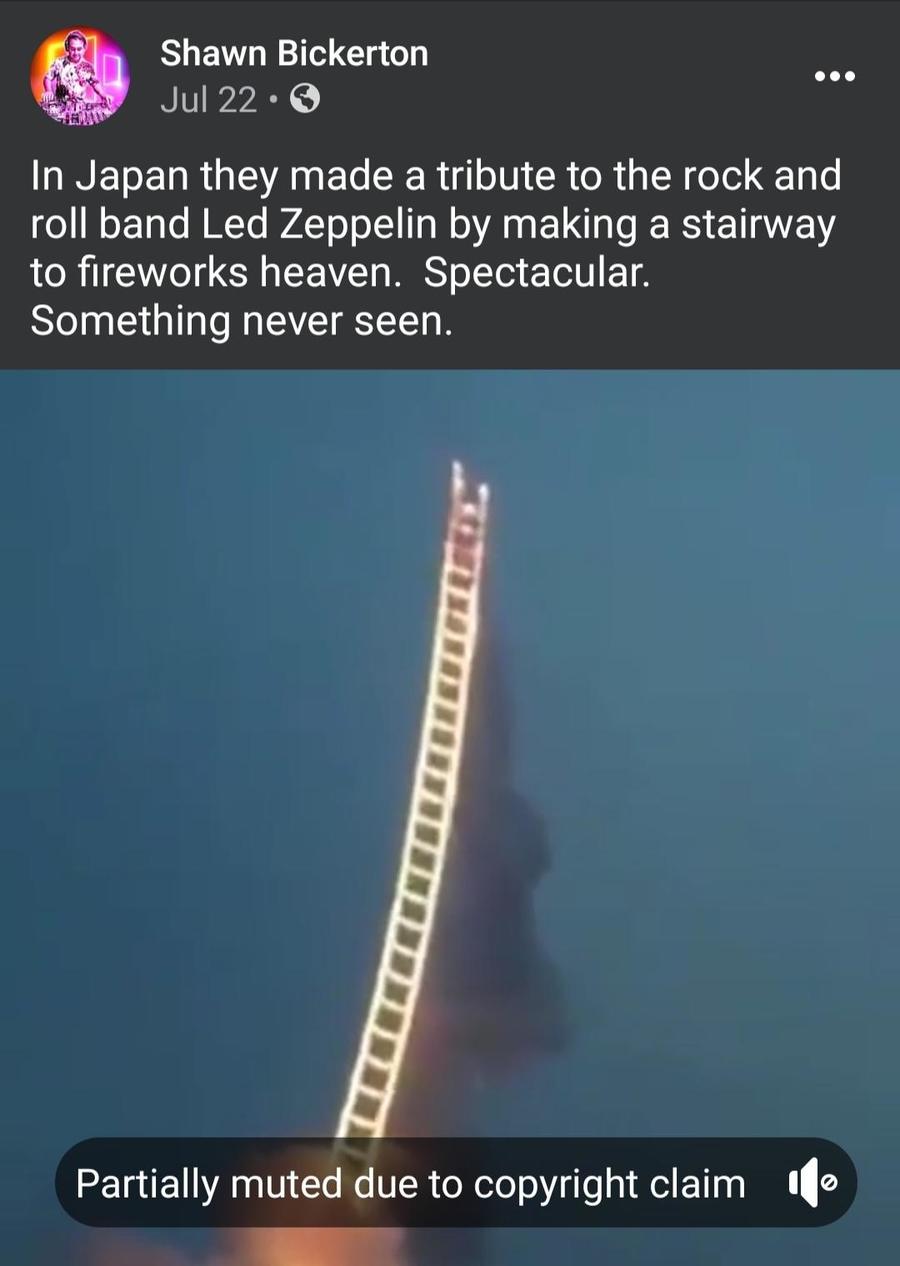 Cai Guo-Qiang is the New York-based pyrotechnics artist. His piece debuted in his hometown of Quanzhou, China, in June 2015.
An October 2016 review of the documentary confirms that "Sky Ladder" is a 1,650-foot literal burning ladder made up of his favorite mediums, gunpowder and fireworks, but no mention is made of a tribute to the folk-rock classic.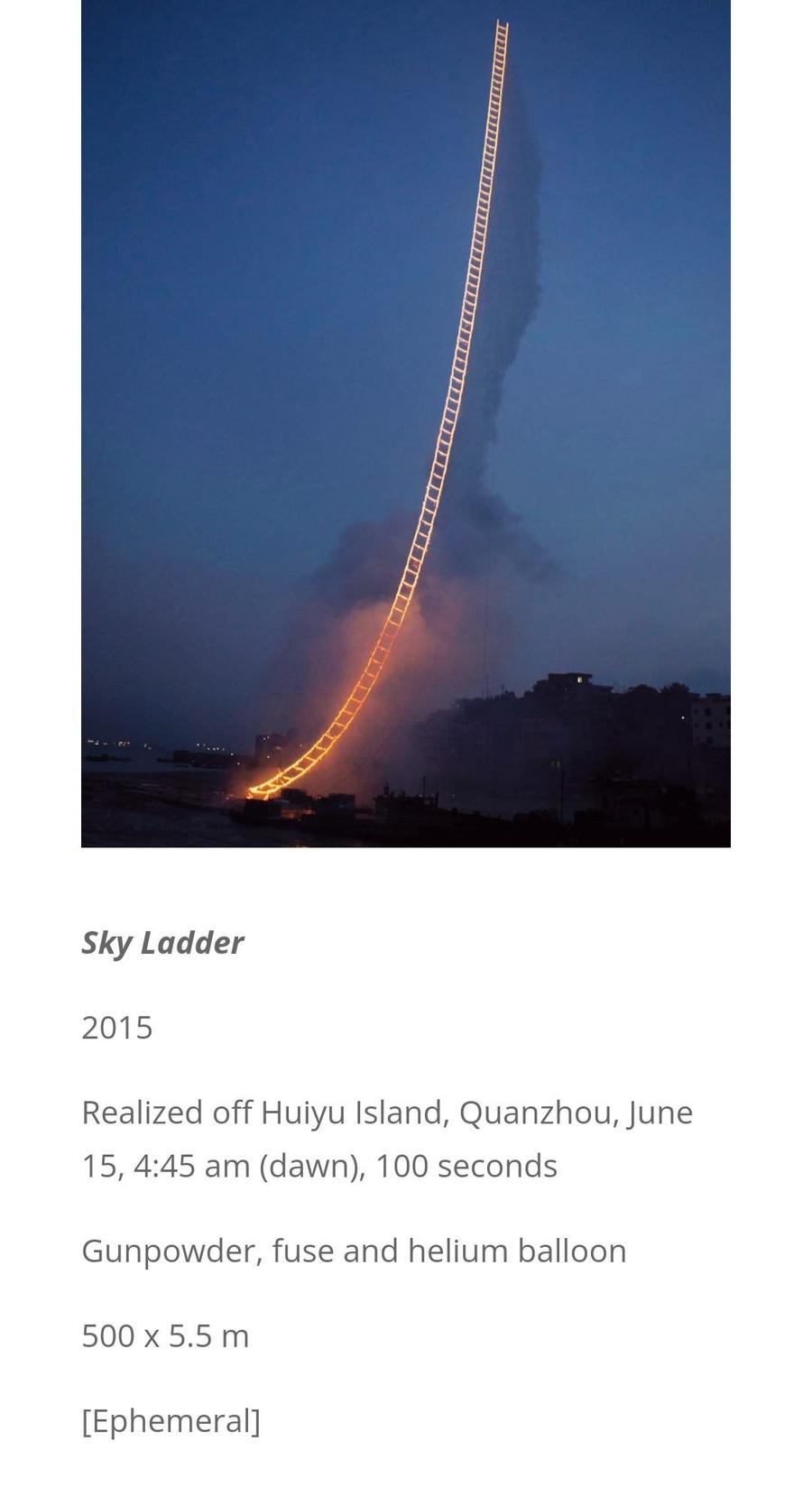 A Google image search of "Led Zeppelin Stairway to Heaven Tribute" produces photos from a Kennedy Center Honors tribute in Washington, D.C. -- not a burning ladder in Japan. The claim appears to have orginated and circulated, without Cai's permission, from this rock and roll fan website.
The British band's seven-minute-45-second recording was, by one author's account, the most-requested rock song of the 1970s in the U.S., even though a single was never released there.