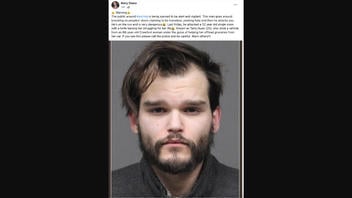 Was a 25-year-old man attacking people in multiple cities across the United States? No, that's not true: The alarming claim is spam, meant to trick people into sharing the post. The post is an example of a common -- and deceptive -- method of advertising real estate in local markets.
The claim appeared in a Facebook post published on December 28, 2022. The post included a mugshot of a man and read:
Warning

The public around

#wichita

is being warned to be alert and vigilant. This man goes around knocking on peoples' doors claiming to be homeless ,seeking help and then he attacks you. He's on the run and is very dangerous

. Last friday, he attacked

a 32 year old single mom with a knife leaving her struggling for her life

. Known as Tariq Husic (25), also stole a vehicle from an 88-year-old Crawford woman under the guise of helping her offload groceries from her car. If you see him please call the police and be careful. Warn others!!!
This is what the post originally looked like on Facebook: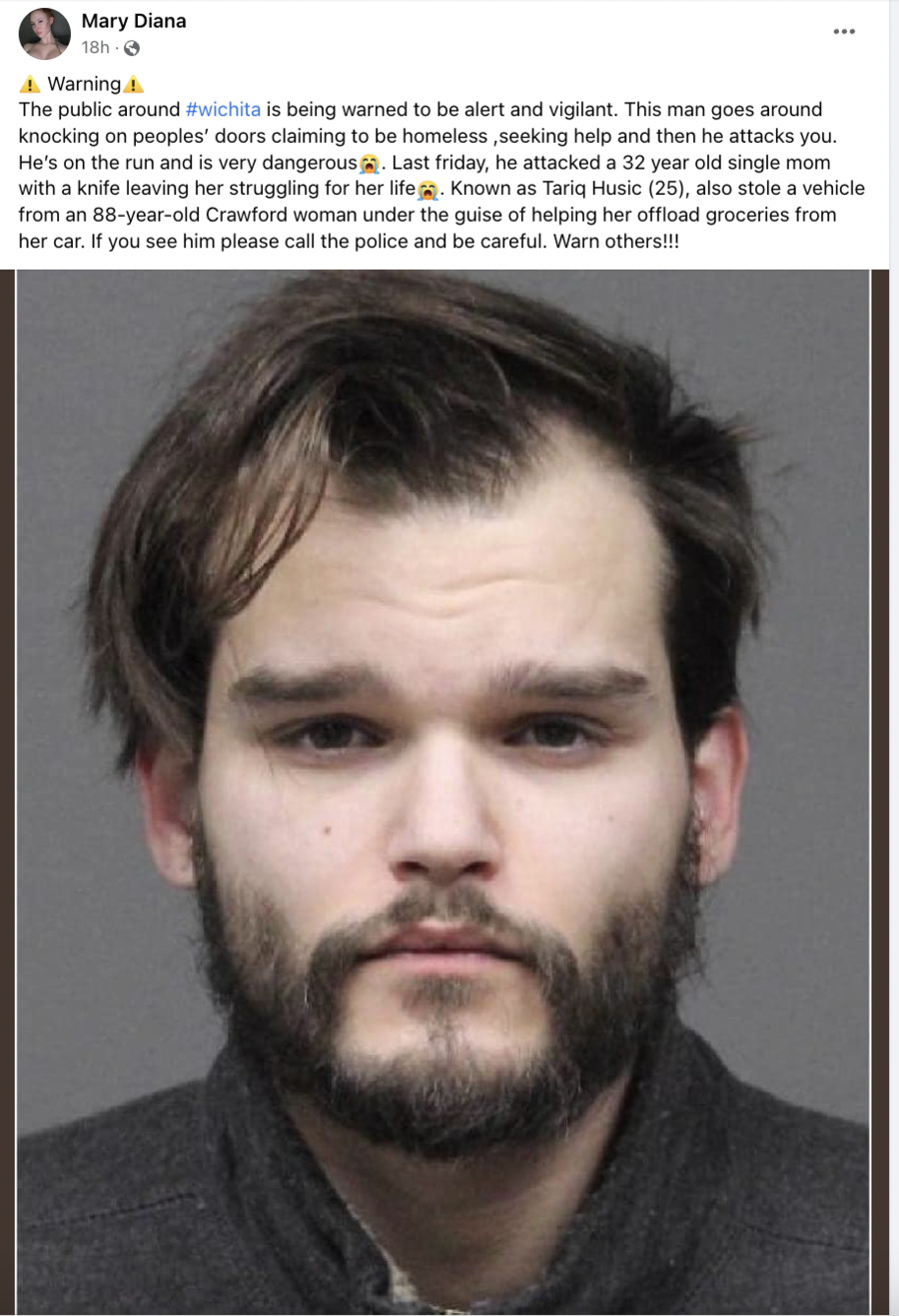 (Source: Facebook screenshot taken on Thu Dec 29 16:32:32 2022 UTC)
The post was made in a group specific to Wichita, Kansas. But nearly identical posts were also made in groups for Odessa, Texas, Ocala, Florida, the greater Chicago area, among other locations. The only difference was the names of the cities.
By the time this fact check was published, all of the above posts had been edited to promote real estate. This is an example of a deceptive type of advertising on social media. Users will post alarming or heart-breaking stories to garner attention. Once the post gets enough engagement, it will be edited to promote what appears to be some sort of scam. The switch can be found in the posts' edit history, an example of which can be been below: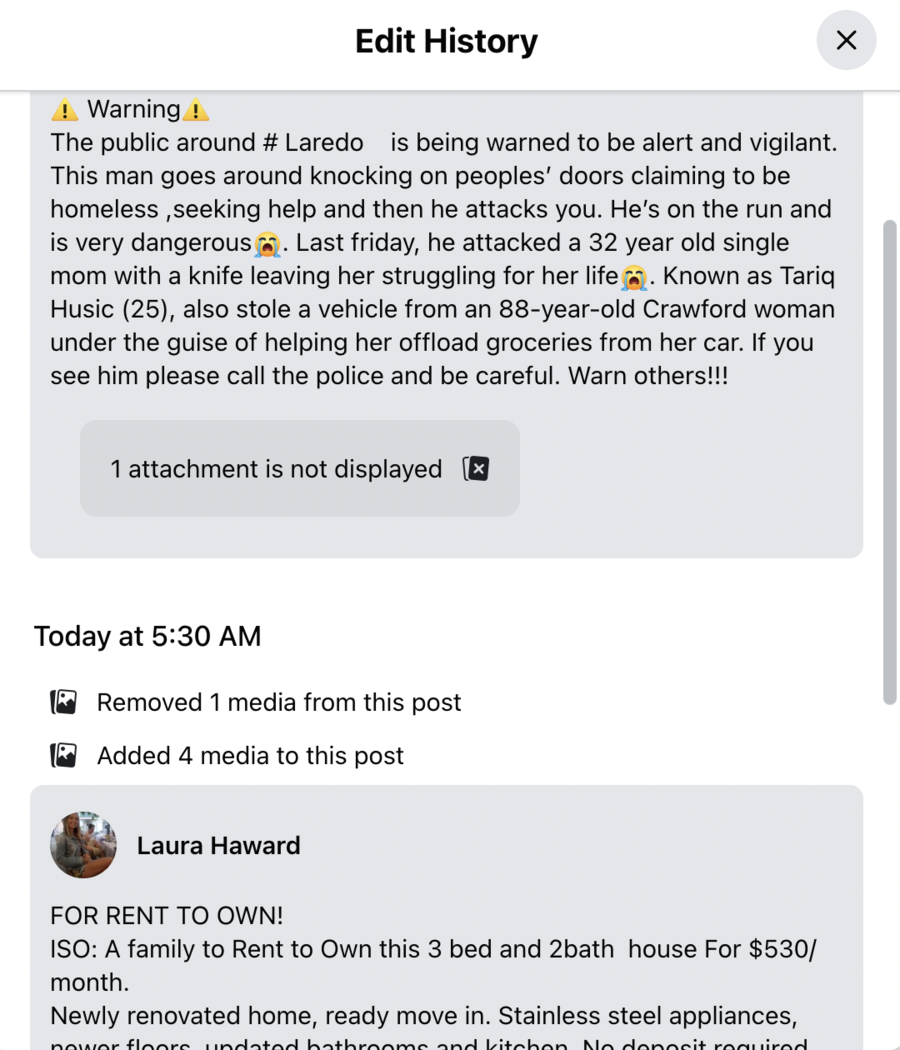 Lead Stories has debunked other social media posts using similar tactics: Those fact checks can be found here, here, here and here.

The photo in the post is a mugshot from New York state. According to police in Utica, New York, 25-year-old Tarik Husic was arrested and charged in connection with allegedly entering a store and stealing money from the register, in late December 2022.
There is zero evidence to support the other claims in the posts, which alleged that the man in the photo attacked a woman with a knife, stole a vehicle, and was knocking on peoples' doors, claiming to be homeless, and then attacking them in cities across the United States.