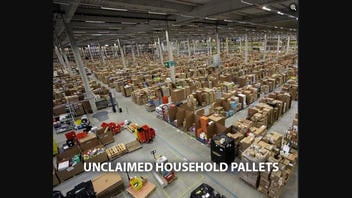 Will answering three questions earn Walmart consumers "household pallets" from a warehouse for only $2, after a court ordered the company to sell the purportedly "outdated household pallets"? No, that's not true: A Walmart spokesperson confirmed for Lead Stories that this claim is false. Walmart's online "Fraud Alerts" page also described posts such as this as scams.
The claim appeared in a January 2, 2023, post on a Facebook page called "Household items." It opened:
Court ordered Wᴀl-mᴀrt to sell outdated household pallets from warehousesNow for only $2. Answer 3 questions to get yours
The text beneath the image of a warehouse filled with boxes reads:
UNCLAIMED HOUSEHOLD PALLETS
Here is how the post appeared on Facebook on the day of writing: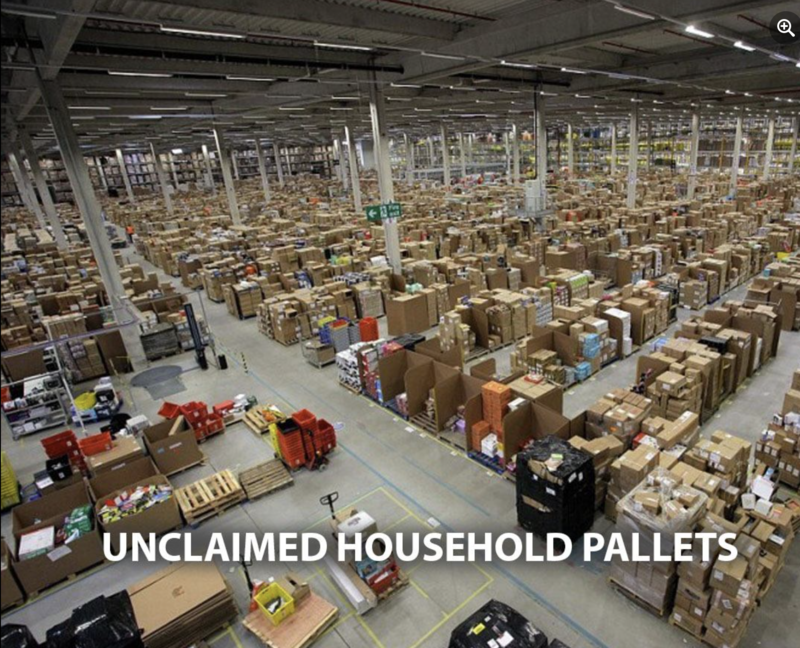 (Source: Facebook screenshot taken Jan 11 at 17:53:26 2023 UTC)
The picture attached to the post is not of a warehouse owned by Walmart.
A Yandex reverse image search revealed that the photo seen in the post was taken from a June 12, 2014, Guardian article depicting "An Amazon storage area in Swansea." Swansea is a city in Wales in the United Kingdom.
Marci Burks, director of corporate affairs at Walmart, emailed Lead Stories on January 11, 2023, that this claim is false:
The Facebook posts and groups operating those do not appear to be legitimate, as no court has ordered Walmart to sell our inventory, and we are not affiliated with those pages or organizations.
After clicking the "Apply Now," button attached to the "Household items" post, an unrelated page opened displaying a recipe on a food blog with no reference to Walmart or its wooden pallets or "3 questions."
Walmart does have a Liquidation Auctions Overview page that "allows resellers to bid on excess inventory, store returns, and refurbished bulk lots directly from Walmart." However, this can only be done online through the B-Stock Sourcing Network, which "enables resellers to buy liquidation and overstock inventory directly from reputable enterprise retailers like Walmart, Sam's Club and others."
Walmart's Fraud Alert page identifies certain online posts as scams, such as the claim this fact check focuses on. It says signs to look out for are:
A website may be lacking Walmart branding, the Walmart Privacy Policy, and the general look and feel of other Walmart websites. Other signs may include using outdated Walmart logos and branding. (e.g Walmart typed as 'Wal-Mart' or 'Wal«Mart')
Other Lead Stories fact checks on false claims regarding Walmart can be found here.