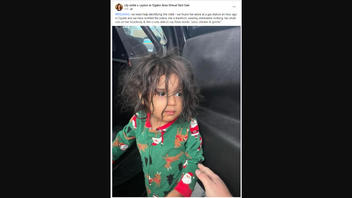 Was a young girl found alone at a gas station in multiple cities across the United States? No, that's not true: The claim is a scam meant to trick people into sharing the post. The post is an example of a common -- and deceptive -- method of advertising real estate in local markets.
An example of the claim appeared in a post on Facebook on February 8, 2023. It included a photograph of a toddler and read:
#BREAKING

: we need help identifying this child - we found her alone at a gas station an hour ago in Ogden and we have notified the police. she is barefoot, wearing disheveled clothing, has small cuts on her face/body & she is only able to say three words:

"juice, chicken & gorilla."
This is what the post looked like on Facebook at the time it was posted: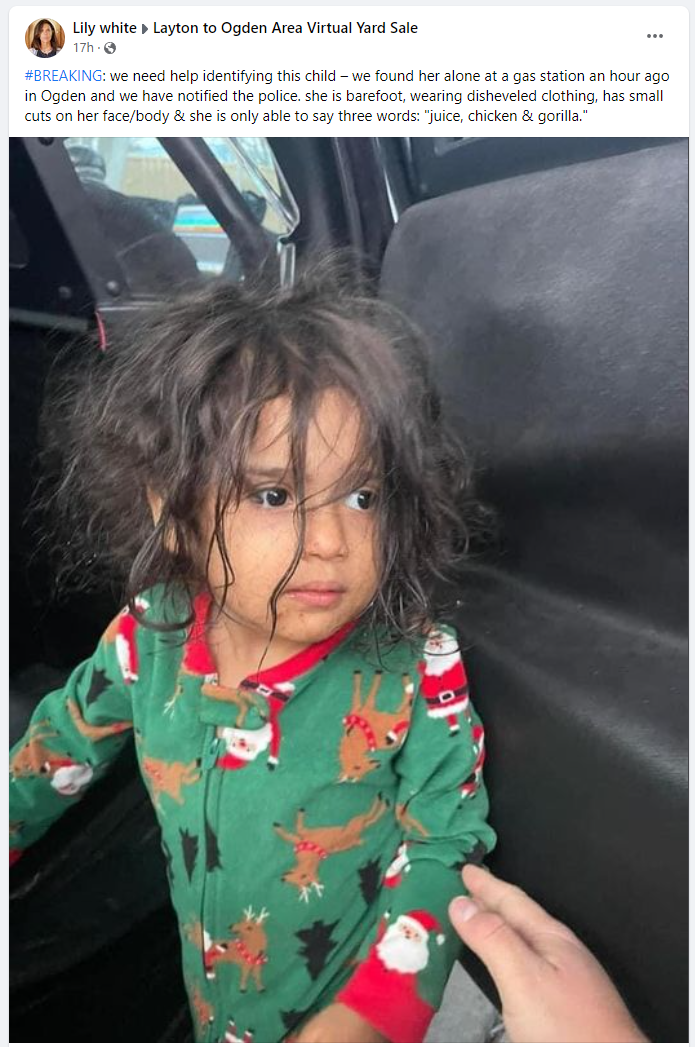 (Source: Facebook screenshot taken on Thu Feb 9 02:51:08 2023 UTC)
By the time this fact check was published, on February 9, 2023, the post had been edited to replace the content about the girl with content about real estate.
The post is an example of a deceptive type of advertising on social media. Users will post alarming or heartbreaking stories to garner attention -- claims about missing children, aging adults, injured people and animals, sex trafficking tactics. Once the post has garnered sufficient engagement, it's edited to promote real estate or some other scam. The switch is clearly documented in the post's edit history, which notes deletions or additions of content.
This post was made in a group specific to Ogden, Utah. But nearly identical posts were also made in groups for Louisville, Kentucky; Morgan City, Louisiana; and Detroit, as well as other locations. The only real difference were the names of the cities in which the young girl was supposedly found.
In reality, the girl pictured in the posts was found wandering alone on a sidewalk in Atwater, California, on February 2, 2023. She was taken into custody by Child Protective Services, according to KFSN-TV.
Lead Stories has debunked a number of other social media posts using similar bait-and-switch tactics: Examples of those fact checks can be found here, here, here, here, here, here and here.