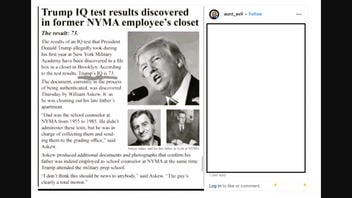 Did recently discovered New York Military Academy papers confirm in 2023 that former President Donald Trump's IQ was measured at 73 at the time? No, that's not true: The claim is a recycled rumor that has been circulating on the internet at least since 2019. Contrary to posts on social media, no newspaper published such a story.
The claim resurfaced in a post (archived here) on Instagram on October 29, 2023. It did not have a caption but included an image of what looked like a newspaper article. Its title stated:
Trump IQ test results discovered in former NYMA employee's closet.
The story continued:
The results of an IQ test that President Donald Trump allegedly took during his first year at New York Military Academy have been discovered in a file box in a closet in Brooklyn. According to the test results, Trump's IQ is 73.

The document, currently in the process of being authenticated, was discovered Thursday by William Askew, Jr. as he was cleaning out his late father's apartment.

'Dad was the school counselor at NYMA from 1955 to 1985. He didn't administer these tests, but he was in charge of collecting them and sending them to the grading office,' said Askew.

Askew produced additional documents and photographs that confirm his father was indeed employed as school counselor at NYMA at the same time Trump attended the military prep school.

'I don't think this should be news to anybody,' said Askew. 'The guy's clearly a total moron.'
This is what the post looked like on Instagram at the time of writing: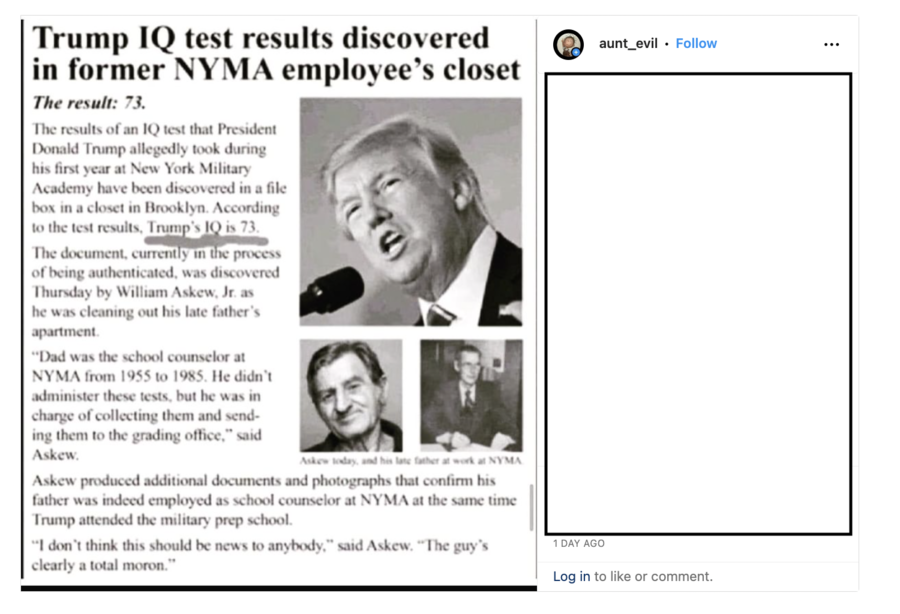 (Source: Instagram screenshot taken on Tue Oct 31 14:37:06 2023 UTC)
The same claim was debunked by Snopes (archived here) and PolitiFact (archived here) in 2019. The latter specifically interviewed Jack Serafin, then a vice president of the Regiment of Graduates for New York Military Academy, who attended the school at the same time as Trump. He denied that IQ tests were even administered there; he could not recall the man whose closet allegedly contained the record in question either.
Four years later, in October 2023, there still is no publicly available authenticated record confirming the claim. A Google search (archived here) did not show any credible sources confirming the existence of such IQ test results.
A reverse image search only produces duplicates of the claim shared on different social media platforms, including a meme website (archived here.)
The image of the supposed newspaper clipping appears to have been first published on Reddit (archived here.) The author of the entry -- a person publishing posts under the handle "sorcererdog" at the time -- wrote in the comment section that the claim was "not based on factual evidence":
This is truly 'fake news' (unlike the facts that Trump labels as such). I made it up, using my 'best words.' Scarfed a stock photo of a generic adult man and a shot of (I believe) a teacher from the 40s or 50s.
Indeed, the first picture from the "article" purportedly depicting "William Askew, Jr" is an image that can be easily found on stock photo websites: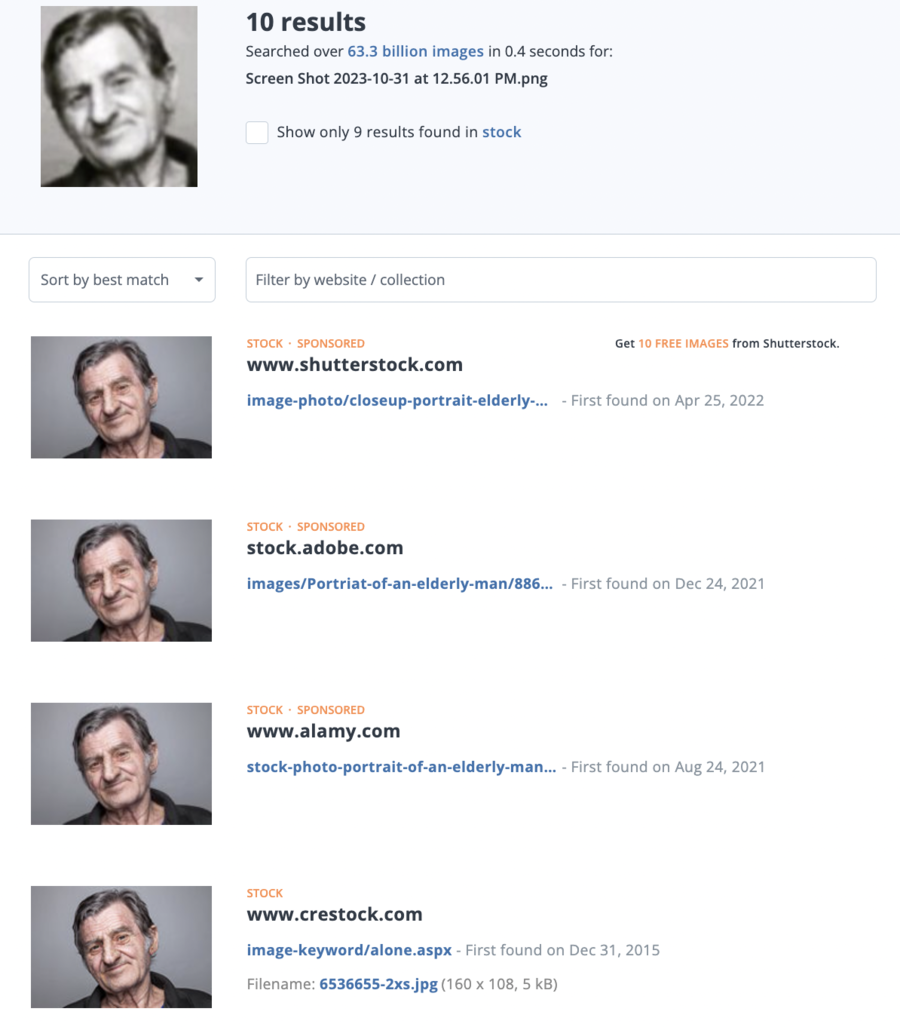 (Source: TinEye screenshot taken on Tue Oct 31 16:57:12 2023 UTC)
The second image that claimed to show "Askew's father" is a 1950 photo (archived here) that predates Trump's five-year-long NYMA tenure (archived here) that ended with graduation in 1964. Moreover, Lawrence W. Hanson, seen in that image, did not even work in the state of New York at the time of the photoshoot -- he was the principal of Grand Forks Central High School in North Dakota, whose website still contained his picture in 2023:

(Source: Gfschools.org screenshot taken on Tue Oct 31 17:26:36 2023 UTC)
As summarized by the Washington Post (archived here), Trump, who once described himself as a "stable genius," is generally known for bragging about himself while making public remarks negatively describing other people's intellectual abilities.
The use of the word "morron" in the supposed news article points to one of such episodes when Rex Tillerson, then-secretary of state, reportedly used (archived here) this word to refer to then-President Trump.
In response, Trump told Forbes (archived here): "I think it's fake news, but if he did that, I guess we'll have to compare IQ tests. And I can tell you who is going to win."
Then, the high IQ society Mensa came forward with an offer to administer the test to both Trump and Tillerson. However, a representative of the group told CBS News (archived here) that neither the State Department nor the White House agreed to do so.
Later, in 2020, Trump -- while recovering from COVID-19 -- mentioned on Fox News several times how easily he passed an intelligence test. However, that was not an IQ test, or any other test aimed to calculate a person's intelligence. As reported by the Guardian (archived here), it was the Montreal Cognitive Assessment (MoCA) designed to spot early signs of cognitive issues, for example, in cases of Alzheimer's or dementia. That test is supposed to be easy for anyone who doesn't have those conditions.
While popular, IQ tests have downsides, too. As the 2017 Atlantic story (archived here) pointed out, they do not cover such important dimensions as emotional intelligence and creativity. Furthermore, one's score can change over the years.
Other Lead Stories fact checks mentioning Trump can be found here.