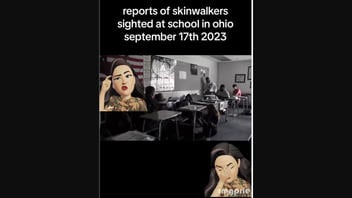 Does a video show reports of "skinwalkers" sighted at school in Ohio on September 17, 2023? No, that's not true: The claim that there are "skinwalkers" -- a witch in Navajo legend -- in classrooms is not made anywhere during the footage. September 17, 2023, was a Sunday, when Ohio schools would likely not have classes. Similar video was posted on social media with a hashtag identifying it as horror footage, clearly meant for entertainment.
The claim appeared in a video (archived here) on Instagram on September 30, 2023. A text overlay on the video said:
reports of skinwalkers sighted at school in ohio september 17th 2023
This is what the post looked like on Instagram at the time of writing: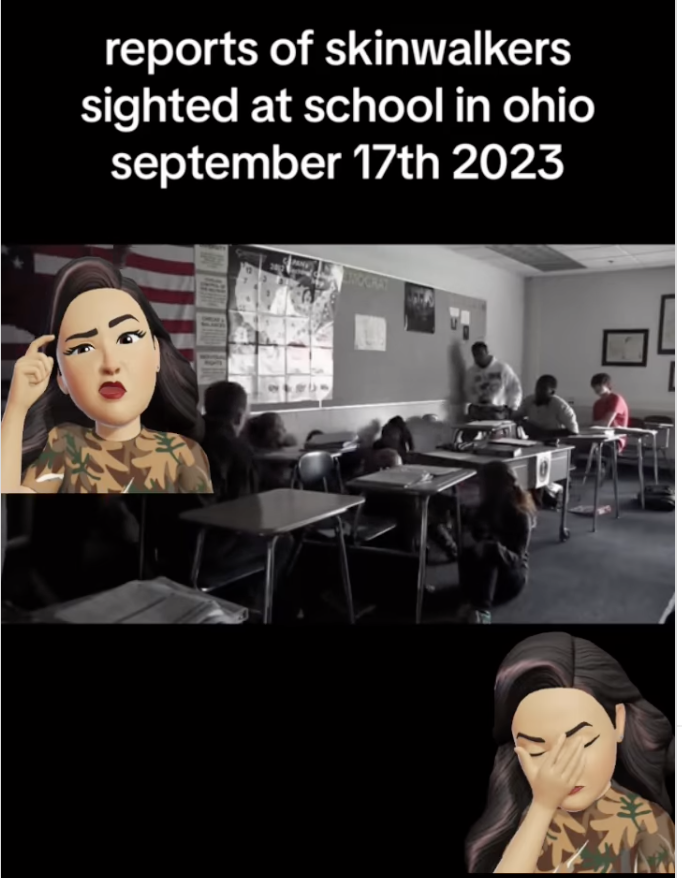 (Source: Instagram screenshot taken on Thu Oct 12 17:31:36 2023 UTC)
The footage appears to show students in different classrooms preparing for an active shooter drill but Lead Stories was unable to identify the origin of the videos.
A skinwalker is a legend in Navajo culture. It's described as "a type of harmful witch who has the ability to turn into, possess, or disguise themselves as an animal," according to legendsofamerica.com (archived here).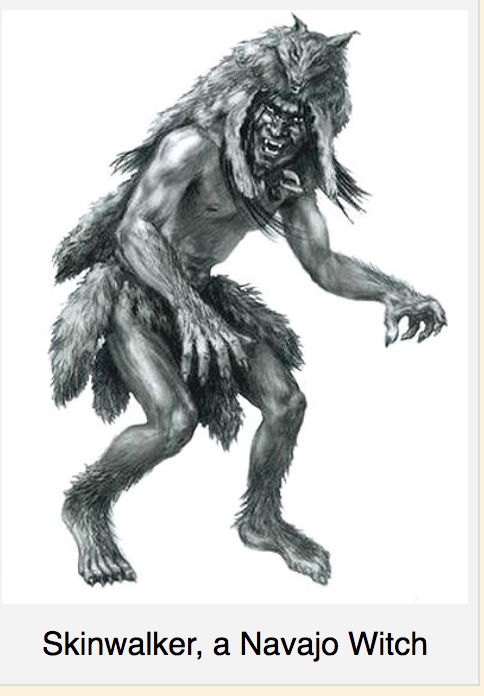 (Source: Legends of America website screenshot taken on Thu Oct 12 17:43:22 2023 UTC)
A Google search (archived here) of the terms "ohio school skinwalkers" yielded no news reports of such an incident.
The video posted on Instagram does not have any identifying information, but similar videos with the same footage -- students in a classroom wearing football jerseys -- are found on TikTok with the hashtag "horrortok," indicating that the videos are horror-themed content.
A similar video (archived here) posted on TikTok that claims the schools were shut down because of killer clowns was posted on April 20, 2023, with the same footage of the students in football jerseys.
The account killerclownstiktok has posted multiple videos with similar horror content. This video (archived here) claims "reports of skinwalker lockdown at ohio school on september 25, 2023," with the same footage as the video claiming the lockdown happened on September 17, 2023.