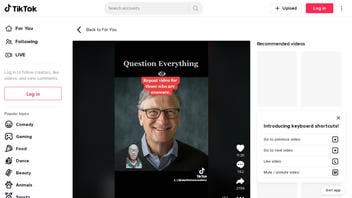 Did Bill Gates die in July 2013? Was he executed by Africans and Indians who had adverse reactions to incorrect shots they were given by Gates? No, neither of those claims are true: Gates is not a medical practitioner and would not be allowed to administer shots, though he does finance vaccine development. And there is no evidence that Bill Gates died in July 2013. He was seen at a Harvard University event in September 2013, and more recently, has met with the Vice Chairman of Samsung Electronics and visited a public museum in Japan. No evidence was found in reputable news organizations that Bill Gates had been executed, either.
The claim appeared in a TikTok video (archived here) published on August 2, 2022. The caption contained the hashtags "#xyzbca #matrix #viral #wakeup #simulation #billgates #clone". The video opened with:
So, there's something really strange that I discovered on Ancestry.com and it's with regards to Bill Gates. Please watch till the end.
This is what the TikTok looked like at the time of writing: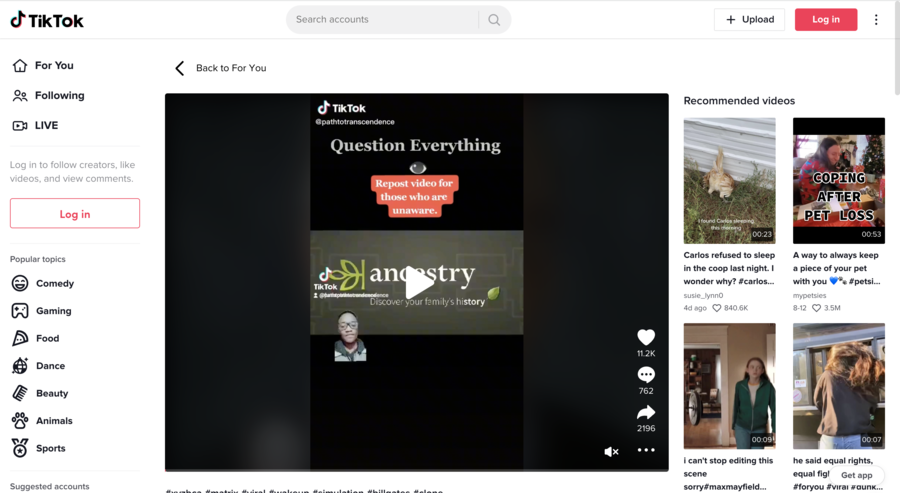 (Source: TikTok screenshot taken on Fri Aug 26 10:34:28 2022 UTC)
Lead Stories has debunked claims that Gates, who finances vaccine programs in the developing world, has been charged with crimes in connection with adverse reactions to vaccines developed with his financial support, that Gates is nefariously linked to vaccine makers like Moderna and that he forced vaccinations in Africa, among other conspiracist claims.
The video claims that Bill Gates has been dead since July 2013, according to Ancestry.com, a website where people can find information about their family tree. The narrator does not name himself or mention a specific day in July when Gates died.
In hopes of finding the website the narrator was referencing, we searched the words "bill and melinda gates died in 2013, according to ancestry.com" in Google. The closest thing we found was a page titled, "Bill and Melinda Gates Died in 2013, according to Ancestry.com" on the website, truthbits.blog. It's not the same site, because it's missing the subheading in red, "Bill and Melinda Gates Died in 2013 according to Ancestry.com" that can be seen in the TikTok. The only similarities that we can see clearly in the truthbits.blog page and the TikTok is an image of Melinda Gates with her mouth open and a colorful alphabet underneath her head. A reverse image search of the Melinda Gates image led us to unrelated sites.
Bill Gates was seen on September 21, 2013 at an event at Harvard University, two months after his alleged death. More recently, Gates was seen with Samsung Electronics Vice Chairman Lee Jae-yong on August 16, 2022, and at the Meguro Parasitological Museum in Tokyo, Japan on August 19, 2022.
I'm at my happiest when I'm learning - no matter how gross the subject matter. Today, I experienced the Meguro Parasitological Museum in Tokyo, and saw what is believed to be the world's longest tapeworm. 10/10 would visit again. pic.twitter.com/pMsHSswSBM

-- Bill Gates (@BillGates) August 19, 2022
Gates was also last active on his verified Twitter account on August 26, 2022.
Gates is a global celebrity. The claim that Gates was executed for giving incorrect shots to people in Africa and India was not backed by The New York Times, where we searched the keywords of that claim during the dates of July 1, 2013 and August 26, 2022. The same technique was used for The Washington Post, and no relevant articles appeared.
We have reached out to Ancestry.com and the Bill and Melinda Gates Foundation. We will update this article once we receive relevant responses.
Here, here and here are more Lead Stories articles about Bill Gates.