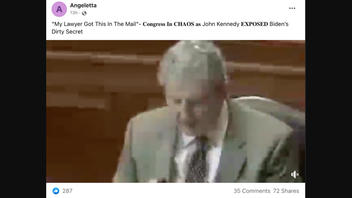 Does a video show Sen. John Kennedy of Louisiana "exposing Biden's dirty secret" in Congress? No, that's not true: The video in a post making this claim shows unrelated clips of Kennedy questioning Labor Secretary Marty Walsh during an appropriations meeting, and speaking about inflation during a floor speech in 2021. The post has a clickbait headline, apparently to draw attention to a Facebook page.
The claim appeared in a Facebook post on October 4, 2022, under the title "'My Lawyer Got This In The Mail'- 𝐂𝐨𝐧𝐠𝐫𝐞𝐬𝐬 𝐈𝐧 𝐂𝐇𝐀𝐎𝐒 𝐚𝐬 John Kennedy 𝐄𝐗𝐏𝐎𝐒𝐄𝐃 Biden's Dirty Secret." The video opened with Kennedy speaking:
Thank you, Madam Chair. Mr. Secretary, welcome.
This is what the post looked like on Facebook at the time of writing: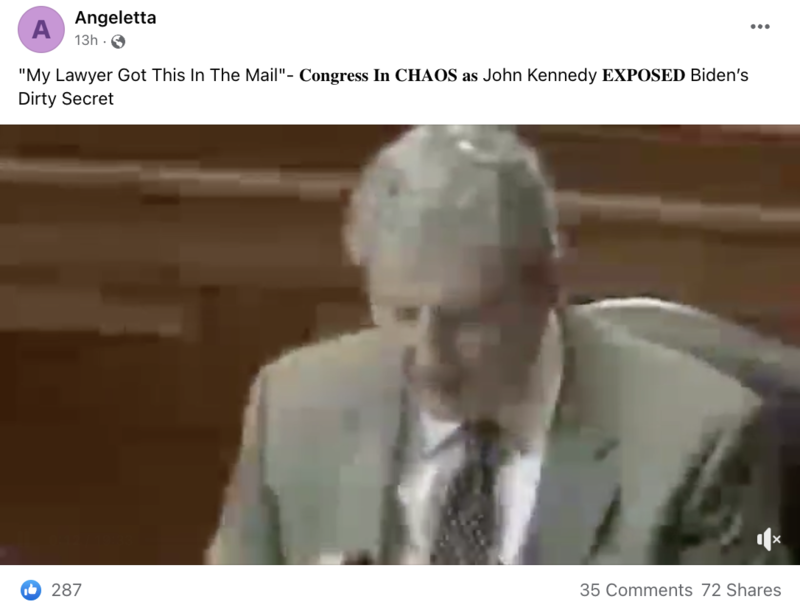 (Source: Facebook screenshot taken on Wed Oct 05 18:22:57 2022 UTC)
In the first 5 minutes 22 seconds, the footage shows Kennedy questioning the secretary of labor in an Appropriations Subcommittee on Labor, Health, and Human Services meeting on July 15, 2021. The remainder of the video is a second clip showing Kennedy during a floor speech criticizing the Biden administration on inflation during the Thanksgiving season on November 17, 2021.
During the 19-minute, 33-second video of his remarks, Kennedy never mentions President Joe Biden or any of his family members or says anything about "exposing" him. At the time of writing, a search of Google News produced no stories about "John Kennedy Exposing Biden's Secret in Congress."
This is not the first time Lead Stories has reported on political clickbait headlines in social media posts. Similar fact checks can be found here and here.