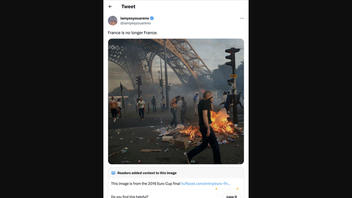 Was this photo taken during the summer 2023 French riots? No, that's not true: This photo is from 2016 during the Union of European Football Association's championship, also known as the Euro Cup, in Paris, France. A Huffington Post article from 2016 features the photograph in the context of French police using tear gas near crowds in the "fan zone" during the final game.
The claim appeared on Twitter (archived here) where it was published on July 2, 2023. The caption read:
France is no longer France.
This is what the post looked like on Twitter at the time of writing: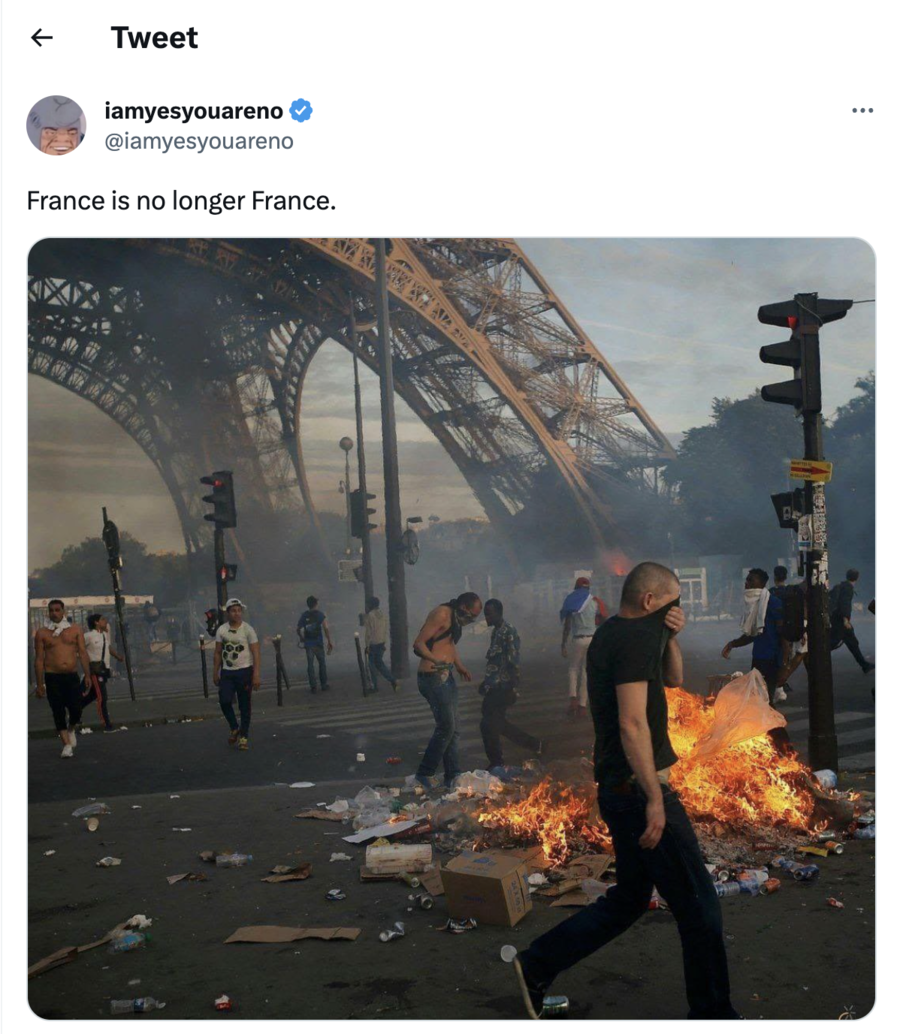 (Source: Twitter screenshot taken on Wed Jul 5 18:06:23 2023 UTC)
The photo shows debris, a small fire and people walking underneath the Eiffel Tower in Paris, France. The tweet along with the accompanying photo being tweeted on July 2, 2023, leaves the implication that this scene is taking place during the summer 2023 riots in France.
Lead Stories found that this photo was featured in a 2016 Huffington Post article on French police using tear gas "near Euro Cup Final Fan Zone In Paris." Here is the photo in the context of the article: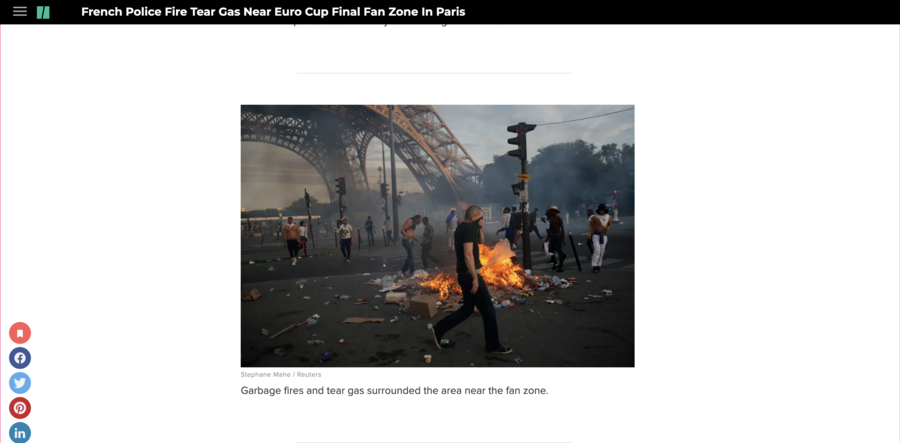 (Source: Huffington Post screenshot taken on Wed Jul 5 18:30:46 2023 UTC)
The caption to this picture reads:
Garbage fires and tear gas surrounded the area near the fan zone.
A number of soccer fans were trying to break into a closed-off viewing area of the final game between France and Portugal, according to the article. Riot police attempted to control the crowd using tear gas and water cannons.
At the time of writing, France was experiencing riots after a French police officer shot and killed a 17-year-old of Algerian and Morrocan descent as the teenager attempted to flee a traffic stop.
Other Lead Stories fact checks on the unrest in France during summer 2023 can be found here and here.