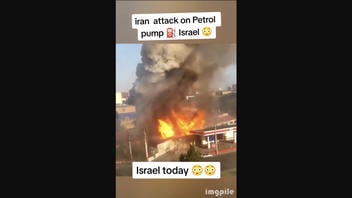 Does a viral social media video show an Iranian attack on a "petrol pump" in Israel in 2023? No, that's not true: The footage is from 2014 and showed an explosion at a gas station in Makhachkala, capital of the Russian republic of Dagestan. The explosion did not happen during the October 2023 Israel-Hamas conflict. It occurred years earlier and near the Caspian Sea, about 1,000 miles from Israel.
The claim appeared in a video (archived here) where it was published on TikTok on October 26, 2023. It opened with footage of an explosion and the following caption on the video:
iran attack on Petrol pump Israel

Israel today
This is what the post looked like on TikTok at the time of writing: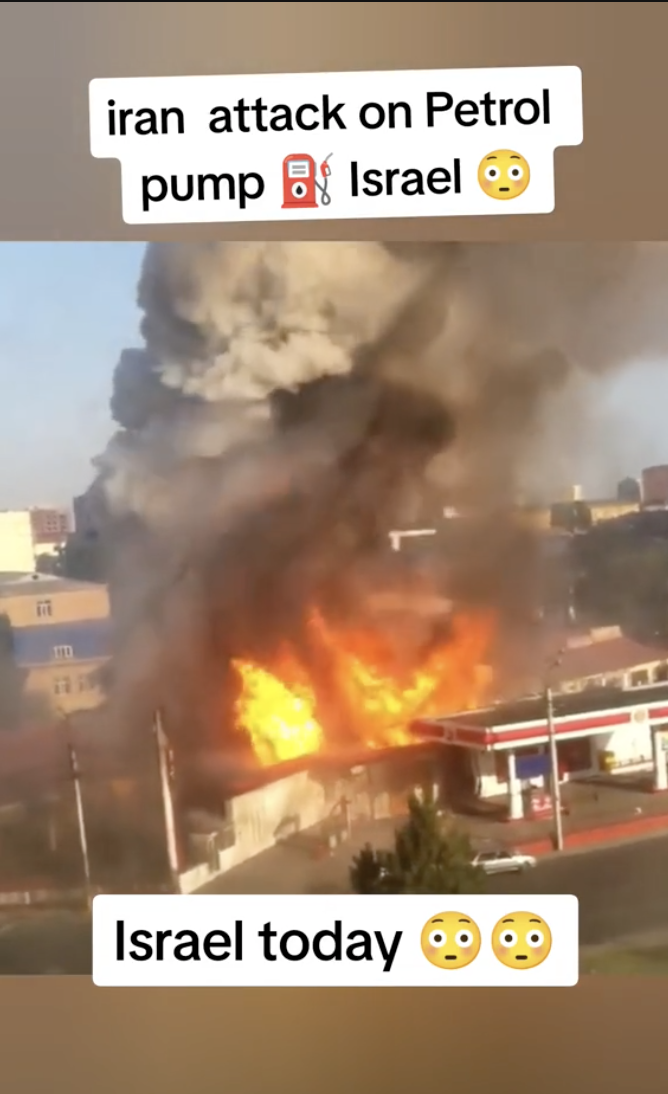 (Source: TikTok screenshot taken on Mon Oct 30 19:14:17 2023 UTC)
The video shows an explosion happening at a gas station in Russia in 2014 and does not show "Israel today," as the caption on the October 26, 2023 TikTok claims. The fire was written about in 2014 in news reports here (archived here) and here (archived here). A video of the explosion was posted on YouTube on August 9, 2014. Using Google translate of Russian to English, the headline of the video read, "The moment of the explosion of a gas station on the trolleybus ring of Makhachkala (08.08.14)."
The video posted on TikTok appears to be a zoomed-in excerpt from the YouTube recording. It has been horizontally flipped, which can avoid detection by systems that track duplicate-posting in order to weed out misinformation and fakery. Note that in the earlier YouTube version, the blue-roofed buildings are on the right. In the mislabelled version on TikTok, they are on the left. Other details of the scene show it has been flipped, such as the relative heights of sign poles and the direction of shadows cast on the ground. As this screenshot shows, at 1:16 in the video on YouTube, the explosion begins near the silver car on the street: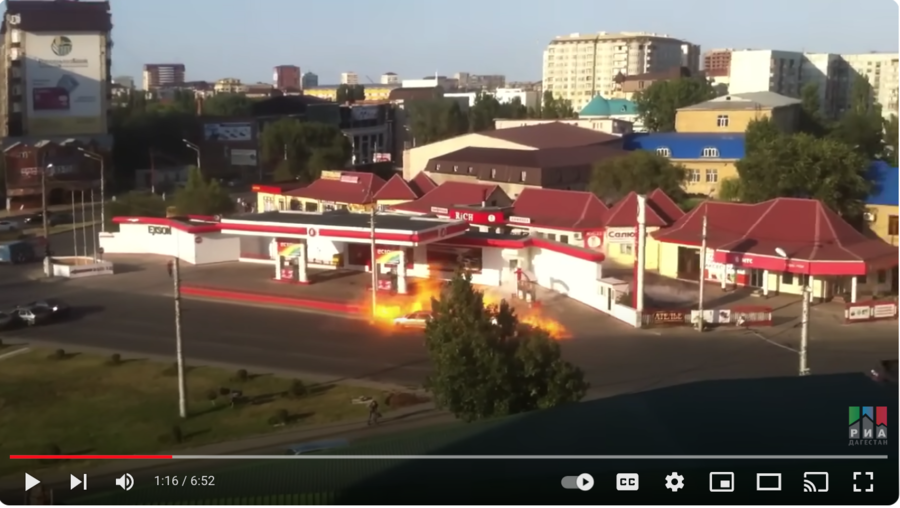 (Source: YouTube screenshot taken on Mon Oct 30 19:25:22 2023 UTC)
In the video posted on TikTok, the explosion begins near the silver car at :08: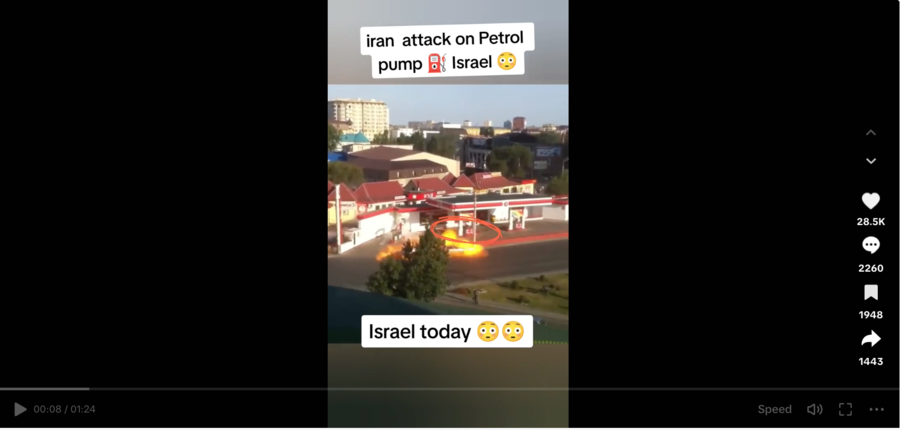 (Source: TikTok screenshot taken on Mon Oct 30 19:27:45 2023 UTC)
Lead Stories has debunked multiple claims based on the same video. Here it was claimed the video showed the explosion "live" in August 2021. Here it was claimed that the gas station explosion was ignited by a red laser beam weapon.
Other Lead Stories fact checks of claims about the October 2023 Hamas-Israel conflict can be found here.