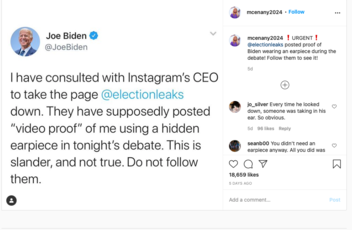 Did Joe Biden tweet that he got Instagram to take down the page that falsely posted that Biden wore a special earpiece during the first presidential debate with Donald Trump? No, that's not true: Biden never tweeted the claim. The page @electionleaks is still up, even though the video post claiming Biden used an earpiece has been flagged as false.
The claim appeared as a post (archived here) published to Instagram by mcenany2024 on September 29, 2020. The post, just a screenshot of a fake tweet, read:
I have consulted with Instagram's CEO to take the page @electionleaks down. They have supposedly posted "video proof" of me using a hidden earpiece in tonight's debate. This is slander, and not true. Do not follow them.
Here is what the Instagram post looked like at the time of this writing: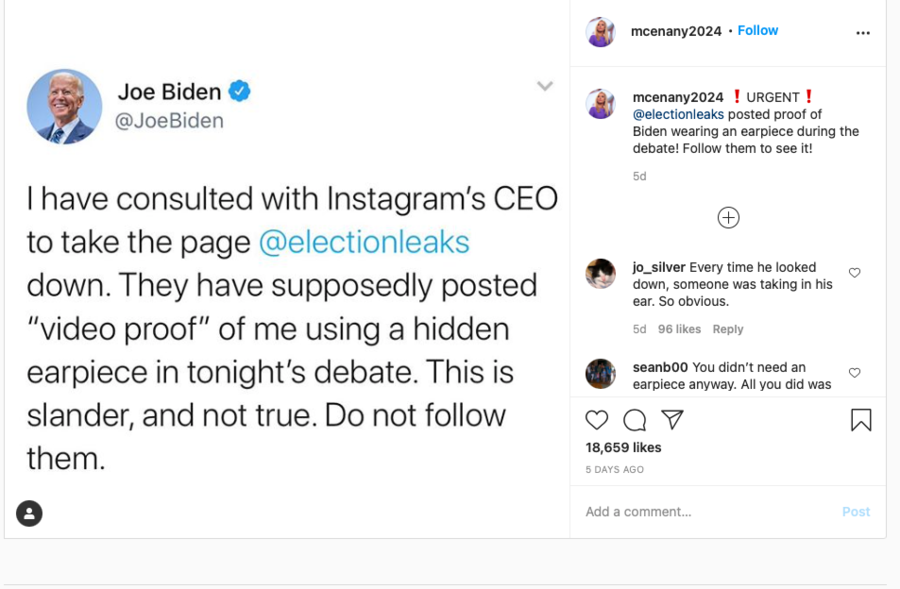 Nothing about the posted tweet, which Lead Stories searched for on Twitter, is true. The fake tweet comes from an apparent imposter page, mcenany2024, which is a play on the name of White House Press Secretary Kayleigh McEnany.
The page "2020 Election Leaks" is still active on Instagram.
Biden posted many times to Twitter on September 29, 2020, before and after the debate -- but none of those tweets mention this supposed earpiece, Instagram, or getting the social media platform to take a video down.
Lead Stories debunked the earpiece conspiracy, which spread fast on social media, as well as allegations Biden wore a wire. Neither are true, as Lead Stories reported here and here. The debunks -- along with fact checks from other organizations -- are the reason why the "video proof" post was flagged as false.
Also, Instagram has no CEO. Th social platform's operational structure, which is owned by Facebook, is listed below: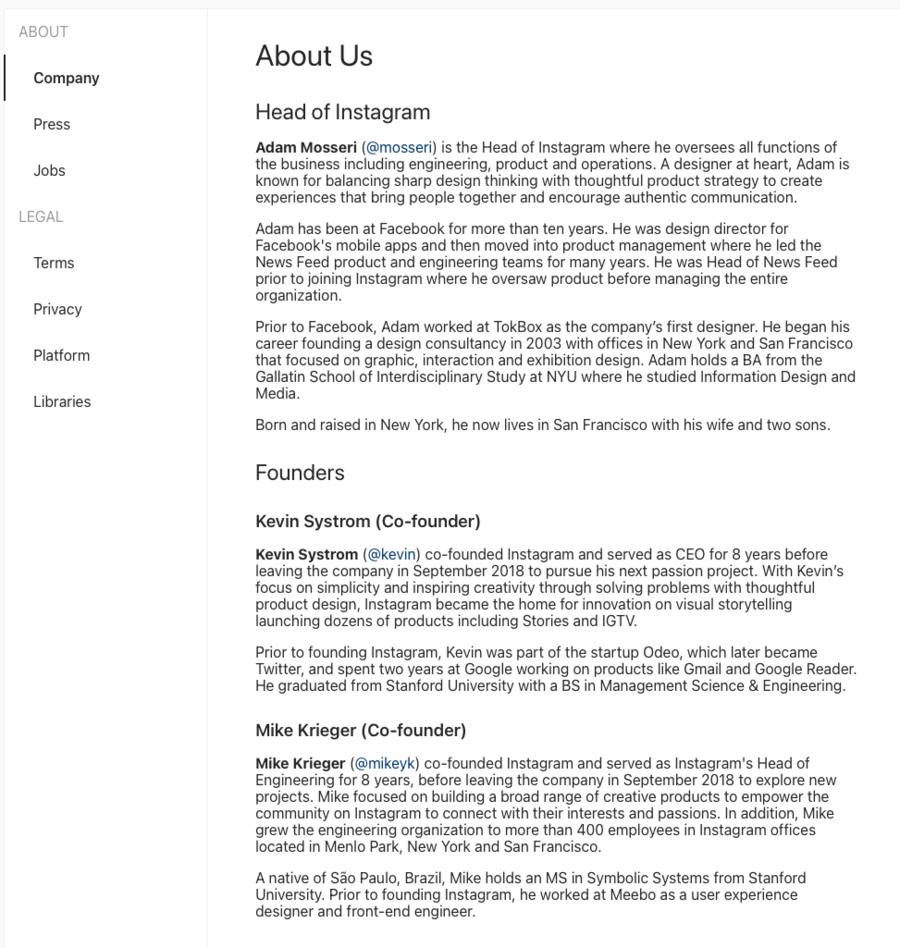 Here is the description of @electionleaks on Instagram: